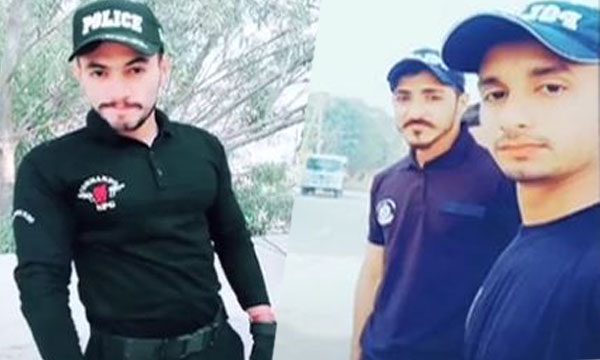 The Tik Tok craze has taken over the world! Social media platforms nowadays are flooded with videos of people acting-out like their favorite fictional characters and performing to famous songs.
Pakistani celebrities are also obsessed with it including, Mehwish Hayat, Momina Mustehsan, Iqra Aziz, Kubra Khan, Humaima Malick, and many others.
However, the Tik Tok fever has now taken over the Karachi police and people can't stop discussing it!
A recent Tik Tok video of Karachi police has created a buzz on the internet in which some policemen can be seen having a bit of fun.
In this video, these young officers have compiled a Tik Tok video revolving around the routine of police and it will surely make your day!
And, what a day to see some real-life policemen acting like the reel-life police officers from your favorite gangster movie!
Social Media Reacts to Karachi Police's Tik Tok Video
Watch the video below!
Karachi police make videos on TikTok

نت نئی سوشل ایپ نے عوام کے ساتھ ساتھ انتہائی اہم ذمہ داریوں نبھانے والوں کو بھی اپنے بخار میں مبتلا کررکھا ہےتفصیلات: https://bit.ly/2WlnrpM

Posted by Samaa TV on Sunday, January 27, 2019
Because of their rough and tough job, we often think of the police to be very strict and serious with their routines.
But this video proves that they also deserve to have a little fun during their hectic routine, just like the rest of us!
Stay tuned to Brandsynario for more updates and news!