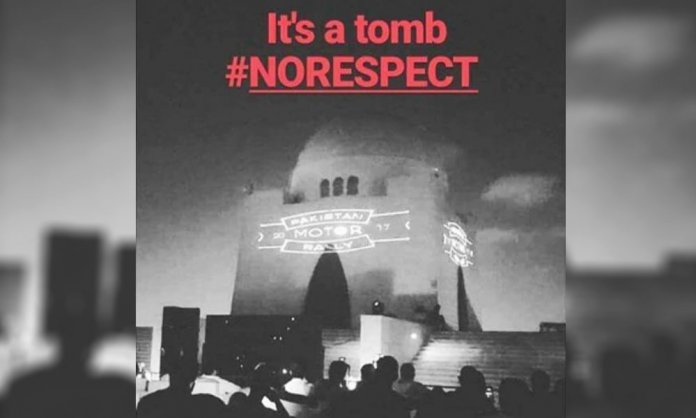 Remember, when you wore that uniform to school, and eagerly awaited for storytime?
You counted minutes, seconds even, till the storytelling started, and who better to learn and hear about the founder of your country, Quaid-e-Azam Muhammad Ali Jinnah.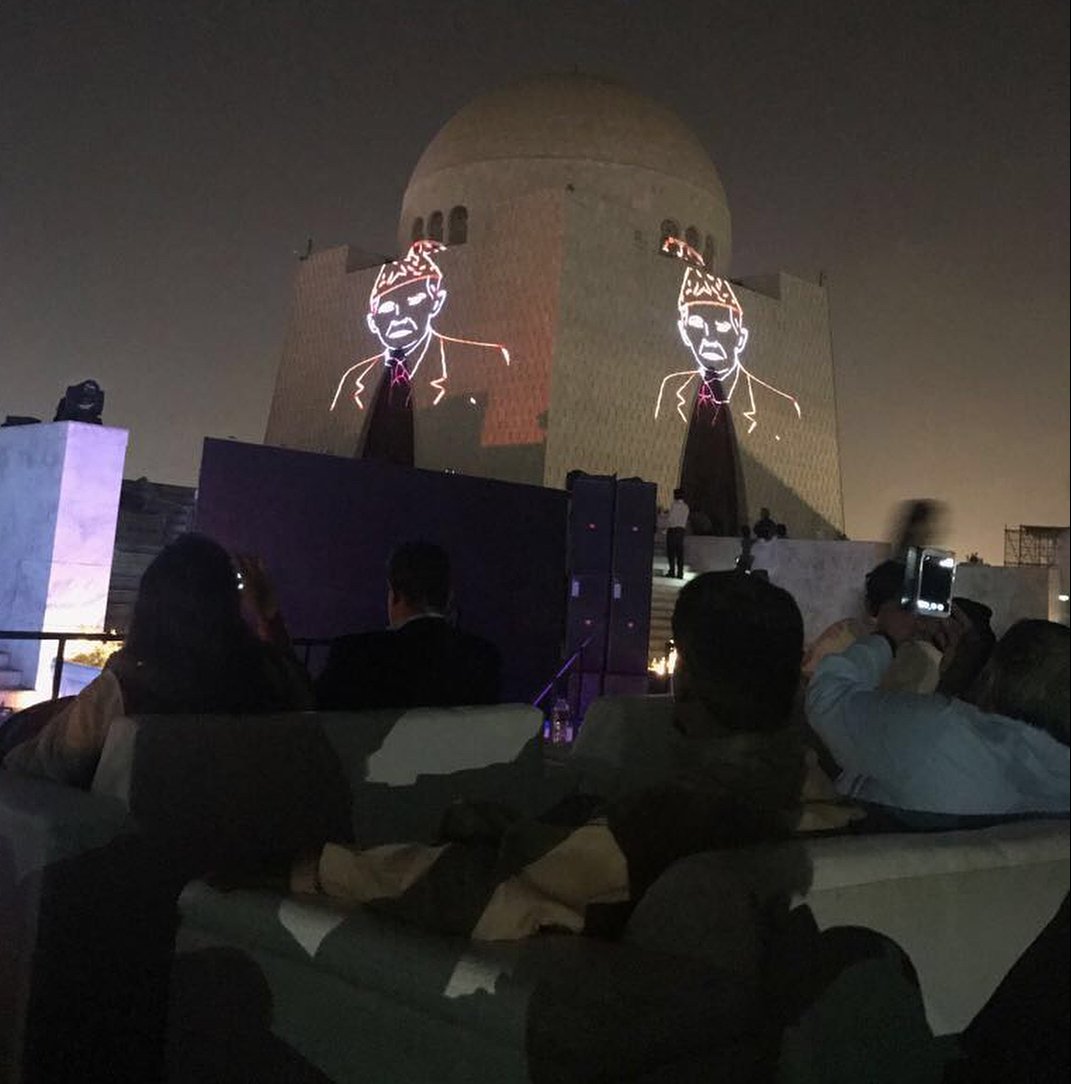 Now, imagine knowing that the man who you idolized for building a free nation is laying in a shrine which is used for an auto show.
His 'tomb' is used as a prop for a light show and is being used for entertainment! Can you imagine this happening to the grave of a beloved?
Karachi Motor Rally hosted an auto show at Mazar-e-Quaid. However, this has resulted in a backlash on social media. The officials not only planned a light show using the tomb, they also had a display of fireworks.
Many took it to social media to condemn this act of disrespecting the grave of the deceased.
Ahsan Niaz, a concerned citizen took it to a closed Facebook group called Halaat Updates to express his concern over this act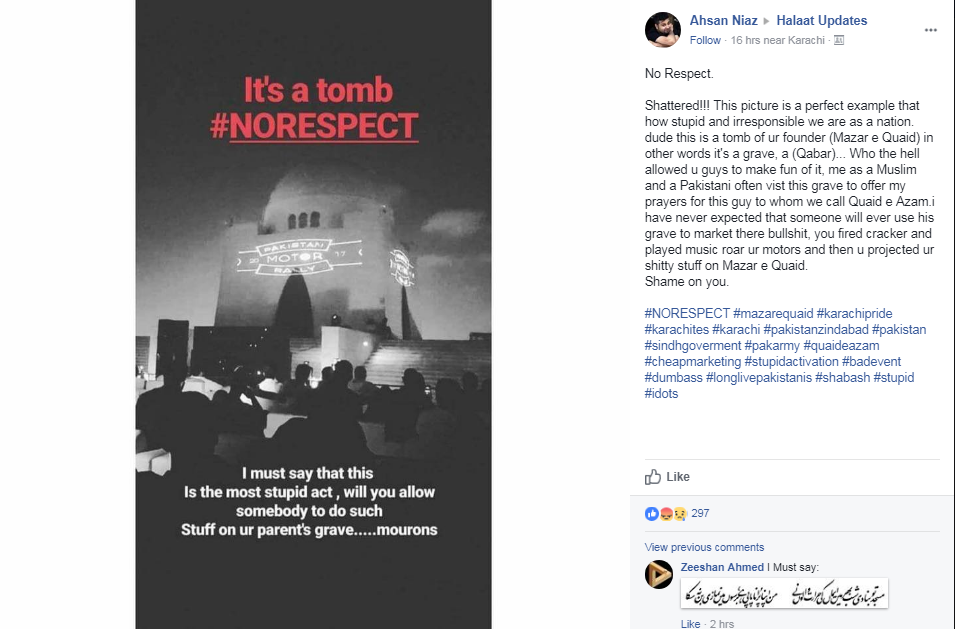 How does celebrating an auto show at a tomb spread the message of spreading peace?
There were even several performances which took place!
Watch the full video below!
What are your thoughts about this act? Share with us in the comments below!