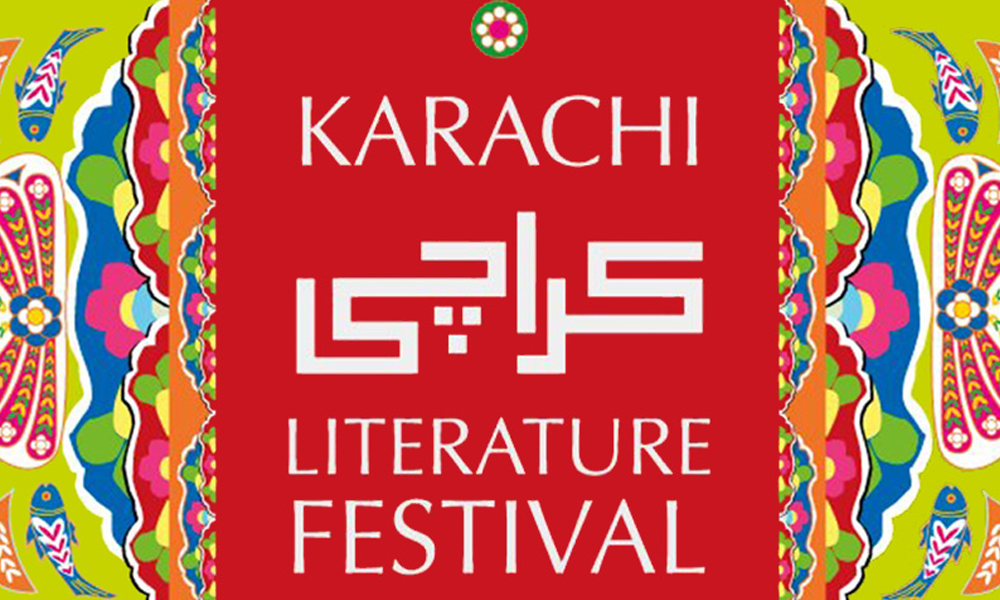 Karachi Literature Festival (KLF) is one of the key literature festivals that takes place in Pakistan. Over the span of six years, the organizers of this festival have shown staunch determination to make it happen year after year. Continuing its legacy, the seventh edition of KLF is going to start this weekend i.e. on February 5th and will continue till February 7th. The entry to the festival is free and open for all.
KLF will kick off on Friday at 10:00 am at the Beach Luxury Hotel with an inauguration ceremony, in which the founders of KLF, Ameena Saiyid and Asif Farrukhi will give their welcome speeches. This will then begin the spate of book launches, readings, speakers note and many more literary activities.
With each year, KLF is getting bigger and better. In addition to powerful literature work, the festival now seeks to incorporate and bring in the core essence of performing arts as well. With more than 300 authors, speakers and moderators and a number of exuberant performances by artists, the 7th edition of KLF is definitely an event we should all look forward to.
To make your decision easy about which day you should go to visit the festival, we have sorted out things to look forward to on each day of the festival. Have a look and decide which day suits you the most. Who knows, you may end up going all three days.
Things to look forward to at Karachi Literature Festival 2016:
Day 1  
The first day of any festival remains slow as everything needs time to pick up the pace, but with exciting chats, book readings and performances, the day 1 of KLF is no short of fun and literary power.
3:45 pm to 4:45. No Borders between Performers: Manto's director Sarmad Khoosat will indulge in a conversation with Indian film director and actor, Nandita Das.
5:00 pm to 6:00 pm. Abhi Tau Main Jawan Hoon: A tribute to Malika Pukhraj will be presented with Tahira Syed and Arshad Mehmud
6:15 pm to 7:15 pm. Desi Stand-up Comedy by Sanjay Rajoura
7:30 pm to 9:30 pm. Musical Evening: Talented Zoe Viccaji and Vidya Shah will take stage to entertain the attendees
Day 2
The day 2 of the festival has amazing things in store for people. From a number of book launches to enlightening talks there is something for everyone.
11:15 am to 12:15 pm. Photography in the Age of Art: There is no better way to know about photography art than by engaging in a conversation with ace photographers like Rafeeq Ellias, Amean J., Tapu Javeri, Arif Mahmood, and Emaan Rana.
12.30 p.m.–1.30 p.m. From Life to Reel: Veteran actors from India like Nandita Das and Anupam Kher will talk about their journey from real life to reel life.
3.00 p.m.–4.00 p.m. Pakistani Cinema Strikes Back: Nimra Bucha, Sania Saeed, and Tipu Sharif will discuss new-age cinema and its revival.
5.30 p.m.–6.30 p.m. Aik Sham Anwar Masood kay Naam
5.30 p.m.–6.30 p.m. Ismail ka Urdu Sheher featuring Sara Haider, Saad Irfan, Zohaib Kazi, Kamal Khan, Anas Riasat, Omran Shafique, and Zoe Viccaji
6.45 p.m.–9.15 p.m. Manto, the Movie: A screening followed by Q&A session with Sarmad Khoosat, Nimra Bucha, Sania Saeed, Talha Mufti, and Shahid Nadeem
Day 3
1.45 p.m.–2.45 p.m. Book Launch by Lifebuoy: 28 Days Tapu Javeri, Arif Mahmood, Malika Abbas, Tahera Hasan, Sadiah Pal, and Shakil Rizvi will be present at the launch while the event will be moderated by Sanam Saeed
4.15 p.m.–5.15 p.m. Kucch Bhi Ho Sakta Hai: Ashok Chopra in conversation with Anupam Kher
4.15 p.m.–5.15 p.m. Omayr Aziz Saiyid in conversation with Hina Rabbani Khar
5.30 p.m.–6.30 p.m. Meeting Points, Melting Pots: Frieha Altaf, Sonya Batla, Arshad Faruqi, and Sadaf Malatere
8.00 p.m.–9.00 p.m. Stand-up Comedy by Saad Haroon
In addition to the above highlights of the day, there are many more events of book launch, talks and book reads. For complete list of authors and events see KLF website here.