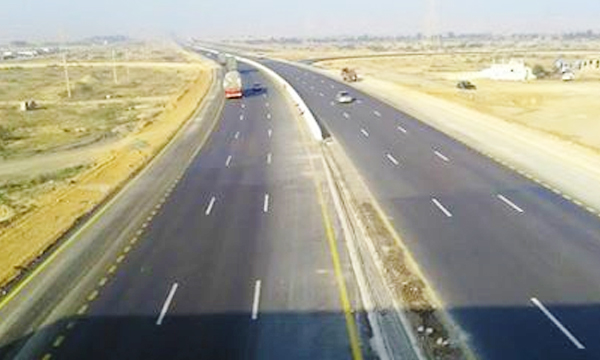 Update: The Prime Minister of Pakistan, Nawaz Sharif has arrived today in Karachi for a day visit to inaugurate the Karachi-Hyderabad Motorway (M-9)'s 75 kilometers long completed section.
Prime Minister Muhammad Nawaz Sharif has arrived at Karachi. pic.twitter.com/RfCEoumpjn

— PML(N) (@pmln_org) February 3, 2017
M-9 has 4 interchanges i.e. Dada Bhoy Interchange, Industrial Valley Interchange, Nooriabad Interchange and Thano Bola Khan Interchange. They will each provide access to various areas including Keer Thar National Park, Jhmpeer, Kinjhar Jheel and Thano Ahmed Khan.
PM #NawazSharif attends inauguration ceremony of first phase of Karachi-Hyderabad motorway https://t.co/LBYtJQgL6u pic.twitter.com/Z74GvtbjGe

— Govt of Pakistan (@pid_gov) February 3, 2017

In total, a whopping number of PKR 36 billion have been invested on 6 lane 136-km-long M-9 motorway.
---
Good news for all Hyderabad and Karachi residents! Karachi-Hyderabad Motorway M9 has completed the first phase of the six-lane motorway and is all set to be inaugurated this Friday by Prime Minister, Nawaz Sharif.
Samma News reported that the route will be operational for traveling soon. Another news by Radio Pakistan reveals that seventy-five-kilometer track of the 136-kilometer motorway will be launched by Friday.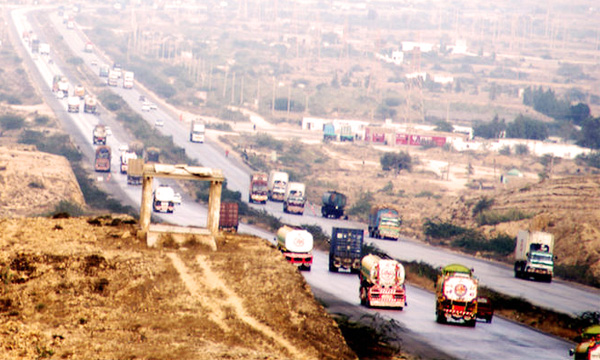 Nawaz Sharif will be flying down to Karachi for a one-day visit.
What is more, Samaa reveals that there is a possibility of protest by the transporters on his visit as National Highway Authority has elevated the toll tax to PKR 800.
The Karachi-Hyderabad Motorway M9 plan was to convert 136-km long 4-lane Super Highway between Karachi and Hyderabad into a 6-lane controlled-access motorway, which, after completion, will be renamed as M-9.
The Ministry of Communications Secretary further revealed that the Khuzdar to Shehdadkot highway will be inaugurated in March 2017 while the Burhan to Havelian project will be completed by August 2017.
According to the Chairman NHA, the Burhan to Mansehra project will be completed by 2018.
Furthermore, the Chairman also announced that the Hassanabdal to DI Khan road will be started on 5th. He revealed that China has agreed to provide funds for the project and that it has now become part of the CPEC. The motorway will connect M-5 with Konala, Quetta, Mughal Kot, Zhob, Kachlaq, Sourab, Panjgur, Turbat and then Gawadar.