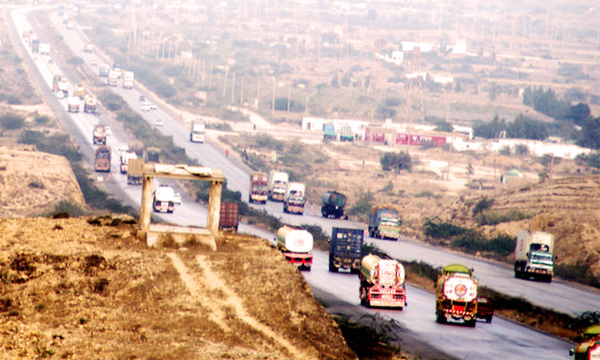 During visit to interior Sindh, Governor Sindh Dr. Ishrat Ul Ebad Khan inspected the ongoing work of Motorway M9 project that connects Karachi with Hyderabad. It will be 136-km long, 6-lane with 8 Interchanges and 2 Service Areas.
The Karachi-Hyderabad Motorway (M9) project has been awarded to FWO (Frontier Works Organization) for the next 25 years on Built-Operate-Transfer basis. The plan is to convert 136-km long 4-lane Super Highway between Karachi and Hyderabad into a 6-lane controlled-access motorway, which, after completion, will be renamed as M-9.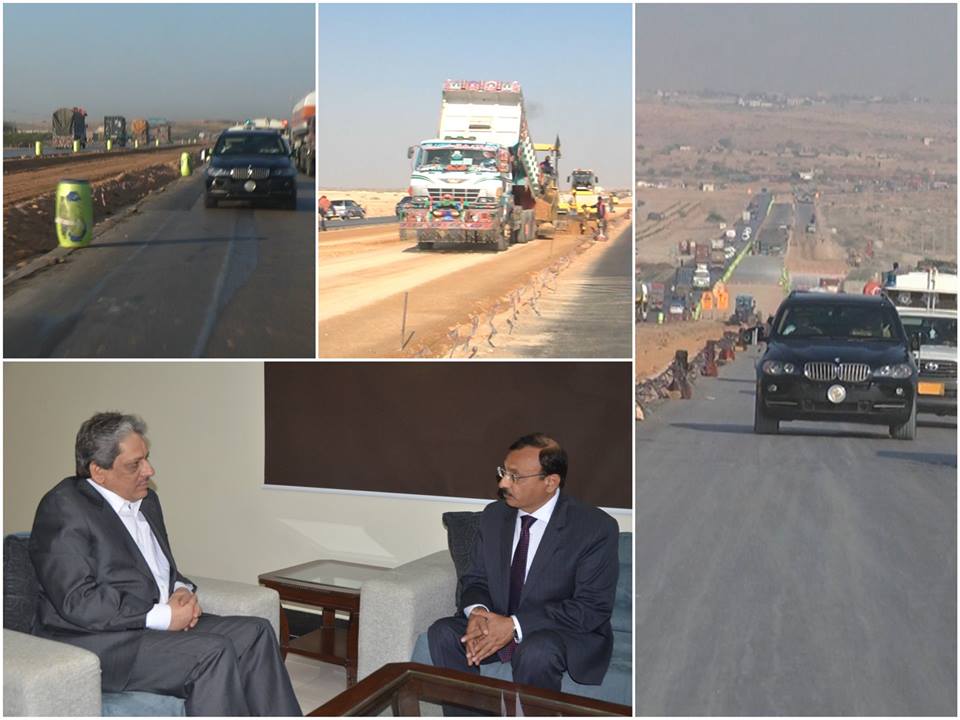 On successful persuasion of Governor Sindh Dr. Ishrat Ul Ebad Khan, Federal Government funded the Motorway M-9 project.
The project will save operational cost of the vehicles as well as time and fuel, it will create employment opportunities & business growth besides socio-economic uplift of the area and it'll also contribute to national and regional trade corridor and provide better access to the farmers.
Commissioner Hyderabad Qazi Shahid Pervaiz apprised Governor Sindh about administrative affairs and ongoing development projects of Hyderabad.