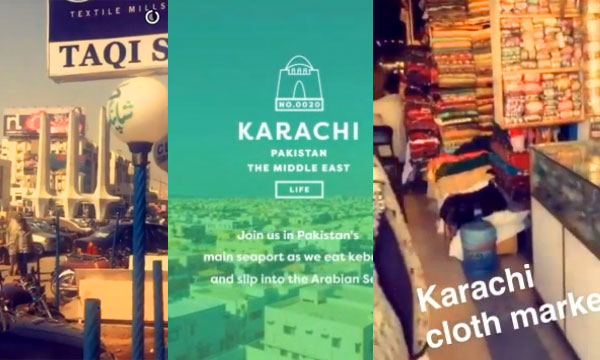 Karachi made it to Snapchat as its live feature story today on November 5th. The Karachi stories which are featured on Snapchat include glimpses and people and shopping centers of the city.
This social media app promotes the various cities internationally by featuring any given city on any day and taking up feeds from various people and making it into a live blog for people and sers across the world to watch.
Other cities that have been featured on Snapchat include Istanbul, Seoul, Delhi and even Mumbai. So obviously Snapchat Live city event had to come to Karachi as well.
Take a look at the Karachiites who have recently featured on the story:
[dailymotion id="x3cjepu"]