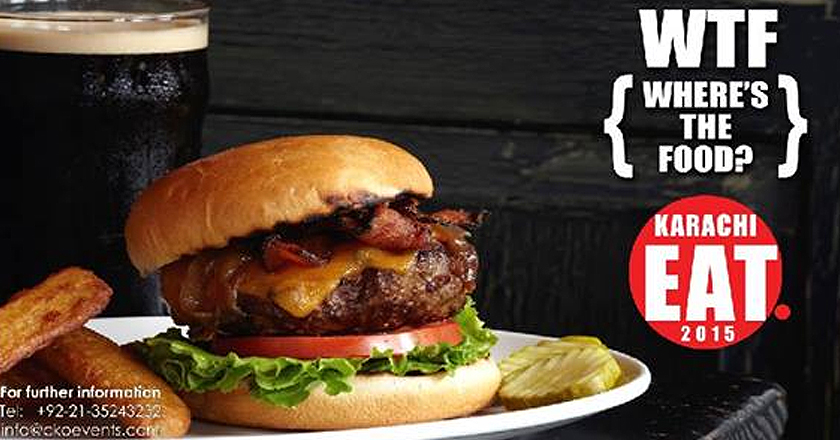 After the success of the Karachi Eat Food Festival last year with over 7000 attendees, the food fiesta is back this year with even more scrumptious choices for Karachiites!
The event will be held at the British Raj remnant, Frere Hall, from 23rd January to 25th January 2015. The caterers at the event range from top restaurants to roadside dhabas to home based chefs, offering delectable menus of food, from gourmet choices to desi delicacies.
To add to the excitement of such proffering is the low entry ticket price: PKR 200 only! The tickets are available at Agha's Supermarket, Clifton.
Apart from the food mania, Karachi Eat Festival will also feature activities for children, Cake Off Competition for home based bakers, live performance by Rani Taj and celebrity chefs cooking live.
Some of the culinary delights that all foodies must try over the weekend include Hoagies, The Cakery, Chapli Kebab House, Pantry and Simple Dimple.
These are just a couple of must-try recommendations. Many other restaurants will be joining the food fest including The Deli, Churros and Choc, Fika, Okra, China Kitchen, California Pizza, Dominoes, Pane & Amore, Eat Fit and Café Chatterbox. For the desi food lovers too, there will be a variety of the city's best including chatkharay daar Gol Gappay, garma garam parathas, road side Bun Kebabs and  sizzling Koyla Karahi.
Hope you all enjoy the foodie wonderland!