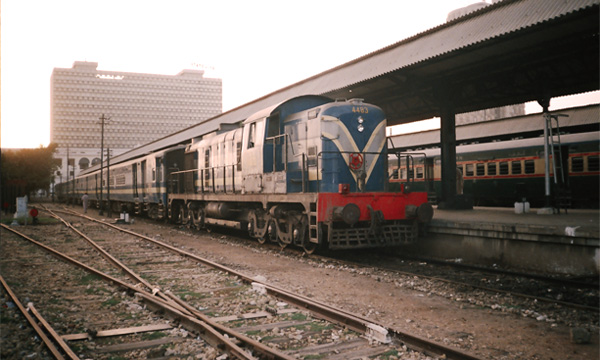 Japan's Economic and Development Counsellor, Takashi Harada said that the Japanese government will be funding the Karachi Circular Railway project as it has potential.
"It is a mega project of a mega city; we are discussing relocation of people with the government of Sindh," said Harada. "We need support and facilitation from the departments concerned for executing this project."
The Karachi Circular Railway will be providing an alternate solution to transport in the metropolitan.
Karachi's Orange Line Bus Project Launched by Sindh Government
The circular railway will be spread over a total of 43.24 km, from which the 23.86 km is dedicated to an elevated path, 15.68 km will be laid on the ground whereas 2.28 km has been allocated for the tunnels along with a 1.42 km bridge as per the project plan. The electrically powered trains will be running across twenty-four train stations.
The biggest hindrance in the project's activation is the trend of land encroachment. Two fifty acres of land has been allocated by the Ministry of Railways to address the land mafia's encroachment issue as well as helping relocate the people displaced.
This project will be running as a public and private partnership between the Karachi Urban Transport Corporation with the Japan International Cooperation Agency providing the technical support.