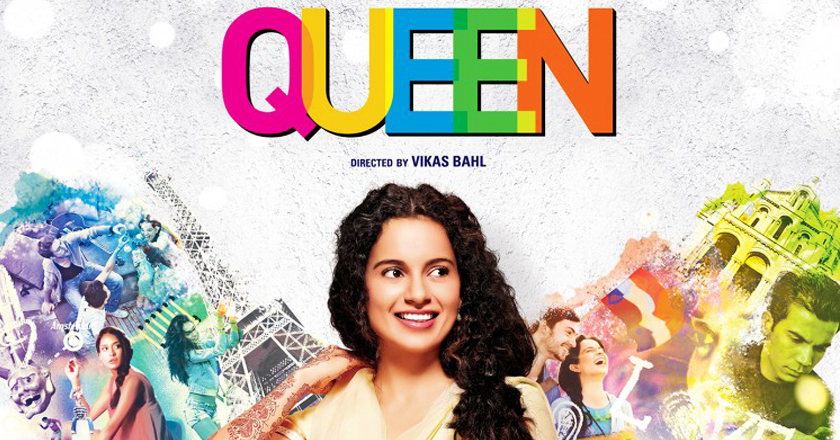 It seems that the entire Bollywood kingdom has bowed down to Kangana Ranaut for her magnificent performance in her movie "Queen"
Kangana's performance in the movie overwhelmed Amir Khan to a great extent, which can be seen through his tweets:
Next in line to join Kangana's never ending list of starry fans was the legendary filmmaker, Karan Johar, as he tweeted his praise towards the artist and the movie:
"'Queen' is the most fun I have had at the movies in a very long time! Vikas Bahl is a star and Kangna is beyond brilliance! Loved it,"
The actor turned director; Arbaz Khan also appeared to be infatuated by Ranaut's performance, as he commented:
 "I am going to personally talk to her and congratulate her. She is fabulous in the film, she is so natural, she is so gifted and talented. In this film you can see her come into her own, she is so endearing, watch-able and this film is beautiful."
Even the industry Rivals like Deepika praised Kangana's much groomed performance, commenting that,
"I have seen 'Queen' and I am jealous of her performance, I think she was outstanding."
The Dabang girl Sonakshi Sinha also extended her appraise to the movie star and director, saying,
"Just watched Queen. Kangana is phenomenal. Vikas what a film you have made."
Queen has even defeated Madhuri Dixit's and Juhi Chawla's "Gulab Gang" at the box office generating a business ofRs. 9.55 Crore, while Gulaab Gang generated only Rs. 8.85 Crore as reported by Times of India.
Kangana will undeniably become the Box-Office Queen for the year if she succeeds to spark the magic once again in her next upcoming movie "Revolver Rani".