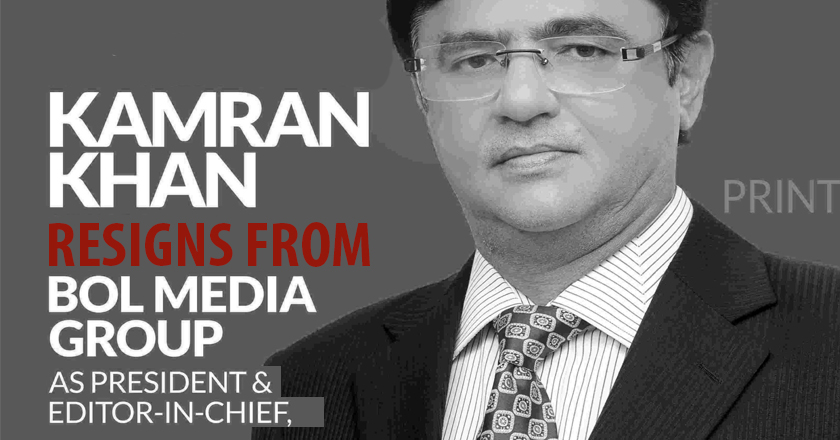 UPDATE:
Iftikhar Ahmed, Asma Sherazi and Azhar Abbas also quit BOL!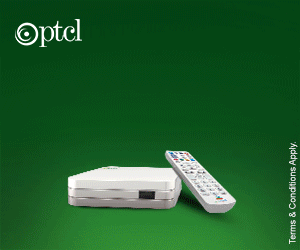 I can not work for an organization whose basic workings conflict with my proffesional comittment.Ive decided to disassociate myself from Bol

— Iftikhar Ahmad (@jawabdeyh) May 23, 2015
I have Resigned from Bol News, truth must prevail.

— Asma Shirazi (@asmashirazi) May 23, 2015
I have resigned from BOL after speaking to my editors and staff. I did put together a great team of journalists. Wish them best

— Azhar Abbas (@AzharAbbas3) May 23, 2015
STORY:
President and Editor-in-chief Kamran Khan has announced to leave BOL Network, after Axact Scandal. Kamran Khan is one of Pakistan's most seasoned journalists who joined BOL after leaving GEO News' leading show "Aaj Kamran Khan Kay Sath".
Kamran Khan announced his decision through his official Twitter account on May 23rd, 2015.
Charges against Axact far from proven in court but my conscience not letting me continue.I've decided to disassociate from Bol immediately

— Kamran Khan (@AajKamranKhan) May 23, 2015
Kamran has also tweeted, that many other media personalities will also follow his lead – if the allegation on Axact are proven in the court of law.
My self many respected senior journalists associated with Bol reviewing situation threadbare will make judgment soon..truth must prevail

— Kamran Khan (@AajKamranKhan) May 23, 2015
This news might as well be the last nail in BOL and Axact's coffin – as Kamran Khan was the first big media celebrity to have joined BOL. It is also worth mentioning here that BOL had publicized Kamran's inclusion as 'the' biggest milestone in becoming Pakistan's biggest media groups. Kamran was also the first journalist to be announced on BOL's official social mediums – he was portrayed as the cornerstone of BOL's media journey.
Do you think other media personnel will join Kamran Khan and leave BOL? Do you think the allegations on Axact are true?
Tell us in the comments section below.