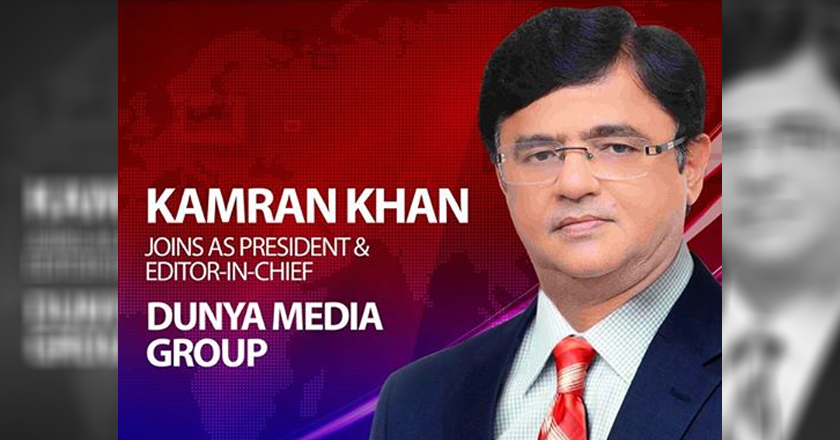 Senior Journalist and anchorperson, Kamran Khan has joined the Dunya Media Group as the President and Editor-in-Chief.
It's an honor and great pleasure to announce that I've joined the prestigious Dunya Media Group as its President and Editor-in-Chief

— Kamran Khan (@AajKamranKhan) June 3, 2015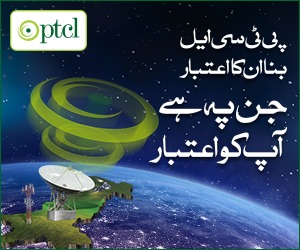 The media celebrity also stated his reason for switching to Dunya Media Group:
My reason : Dunya far from internal media war no controversies no allegations truly independent pure Pakistani and hiring Bol media workers

— Kamran Khan (@AajKamranKhan) June 3, 2015
Although the news is a welcome change for the familiar face, the post shared on social media by Dunya TV bears great similarity to the announcement by BOL Network last year.
Kudos to Dunya News for scoring the media big shot, but we were hoping they would announce in a different way as opposed to employing the same technique used by BOL.
Recently, Kamran Khan had announced his decision to leave BOL Network via his Twitter account, after the Axact Scandal.
Kamran Khan is one of Pakistan's most seasoned journalists who joined BOL after leaving GEO News' leading show "Aaj Kamran Khan Kay Sath".
Mian Amir Mahmood, Chairman and CEO of the Dunya Media Group welcomed Kamran Khan with:
"I have no doubts whatsoever that addition of Mr. Kamran Khan in the team will be a great asset for Dunya News in its mission to consolidate its position as Pakistan`s most popular, most independent and most reliable news organization."
Watch the video of the announcement below: