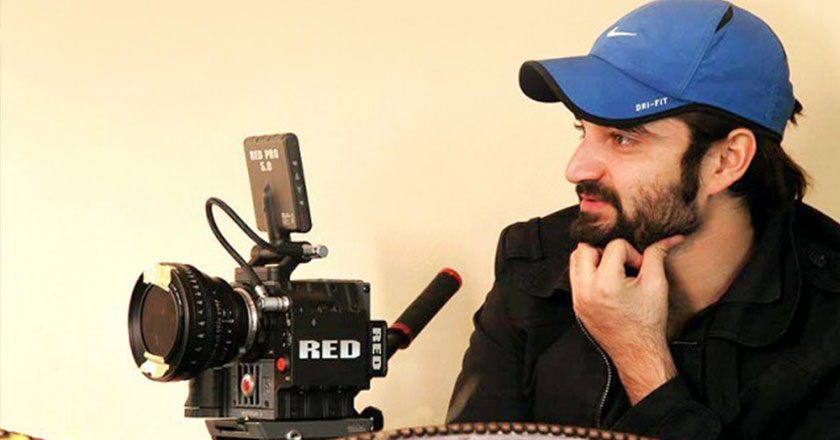 The booming success of "Mein Hoon Shahid Afridi" and "Waar" was just a start of a victorious voyage for ARY Films, as the production house is now gearing up for yet another promising blockbuster in line, "Kambakht."
The ultimate heartthrob star "Hamza Abbasi", who is much in the limelight these days due to his role in "Waar', is the writer and director of the upcoming, medium- budget, comedy and action flick.
Being termed as current most versatile artist in the industry, Abbasi has already conquered the acting arena and is now looking forward to make his directorial debut with the upcoming comedy cum action flick.
 "With time, you tend to know what you're good at, and I realized my forte is comedy films," said Abbasi in an interview to Express Tribune.
 "That's what I feel comfortable doing. I wouldn't mind something intense and dramatic but what film-makers need to do is make it           entertaining. It should be for the masses."
Apparently, "Kambakht's trailer has gripped the entire nation with excitement for an array of Pakistan's all time favorite stars have been included in the cast.

Kambakht Pakistani Movie Official Trailer by PictureMania
Lollywood's evergreen villain "Shafqat Cheema" will be seen in an entirely different character of a socially repressed victim in the movie while Abbasi himself will be working his magic on the screen as a young urban lad.
The humorous tale will revolve around Hamza and Cheema who will bump into an unlikely and accidental friendship.
 "I think it's going to feel like a combination of both Hera Pheri and The Hangover mixed together. It's pure comedy and entertainment, in which I think the film's strength is going to be the story and the characters,"told Hamza Abassi.
The glimpse of Humayun Saeed in the trailer is an icing on the cake as he becomes another massive reason to look out for in Kambakht, seemingly in a dark and sinister role.
But, the presence of Pakistan's Hrithik Roshan "Shehryar Munawar" is what has thrilled everyone.
Munawar, like Abbasi, is a burgeoning star and is exceptional in both looks and acting. His huge fan following has added to an already elated-hype of the movie.
Apart from all these men, Sohai Ali Abro will be the film's female lead, whereas the infamous Saba Qamar of "Hum Sub Ummed Sey Hain" will be seen in a supporting role.
To be released in mid 2014, the movie is being predicted to be one of the biggest by the critics. With a star studded-cast and a unique plot, Kambakht seems to be a perfect sweet and sour recipe for a hit movie.