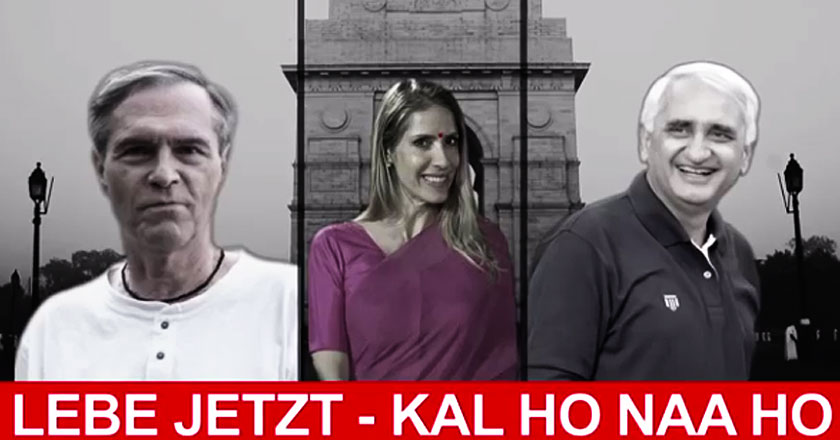 Bollywood cinema is so famous that there is now a German Tribute to Bollywood cinema which features German Ambassador, Michael Steiner and his wife Eliese. This tribute is worth a watch and has been created for non-commercial purposes and Indian fans will definitely find it very entertaining.
It has been created by the German Embassy in India and the major surprise in the video is that Salman Khurshid, former Foreign Minister of India is also starring in the video.
The Karan Johar film Kal Ho Na Ho boasted a powerful and riveting soundtrack. Since Micheal Steiner and his wife Eliese are major fans of Indian movies, they have recreated the song with themselves taking up the role of Preity Zinta and Saif Ali Khan. Meanwhile in the video, Salman Khurshid has performed the role of Shahrukh Khan.
The video is titled as "LEBE JETZT" because, in German, it has the synonymous meaning of what the hummable song "KAL HO NAA HO" asks one to do: Live right now to the fullest!
Sony Music India has granted the rights of filming a video over the song to the German Embassy in Delhi. The original song was filmed in U.S.A; however this recent remake has been shot in Indian locales only.
Take a look: