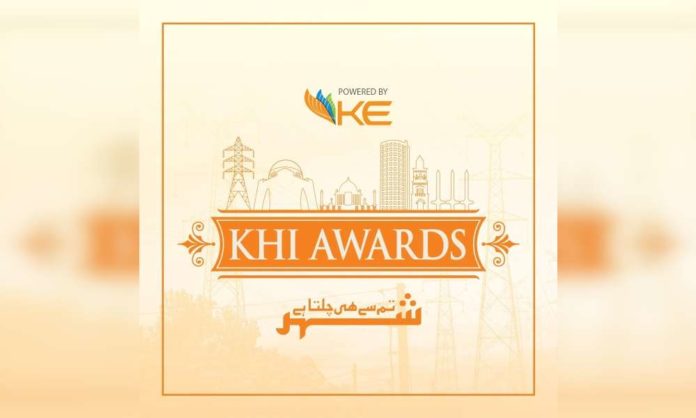 Karachi – The City of Lights has come a long way from being a tiny fishing village to the bustling city of millions of people trying to make a living. Our city has bestowed us with many blessings, and many may say that we have never backed down in empowering the country.
K-Electric has taken this opportunity to acknowledge the strengths of hard-working organizations that have provided our city with employment and empowerment. The organization's annual KHI awards aim to honor, support, and highlight those organizations that have worked tirelessly to support the development of Karachi.
Throughout the history of this world, we have seen many civilizations rebuild and reform their structures to bring a better life for the people. As Abraham Lincoln said, "For the people, by the people," this phrase may seem quaint but is very powerful. We are built by our actions; our thoughts and actions enable us to bring forward a better urban culture that enriches the livelihood of the people around us. Therefore it is remarkable that a prestigious, renowned organization such as K-Electric acknowledges the working class and writes their names in history.
The application process is simple; all you need to do is evaluate your company, cross-reference all the terms & conditions on K-Electric's official website, and send their application forms online.
KHI awards have a wide array of categories, and we have taken the liberty to list them down for the ease of our readers.
Education
Public Health
Uplifting Communities
Inclusion
Livelihood & Vocational training
Heritage & Culture
Digital Accessibility & Financial Inclusion
Sports
Safety
Sustainability & Environment
Empowering Women
Social Service
Education services play a vital role in the development of any society, from correcting our wrongs to enabling people to earn a decent livelihood. Our education sector makes us more civilized, but it also helps us bring forth a better community in terms of development and sustainability. It is commendable how K-Electric has divided organizations into categories, each of which is an essential and integral part of our society.
Public Health includes hospitals and welfare that provide services for the betterment of everyday people. Moreover, organizations working in Public Health, Uplifting Communities, Livelihood & Vocational training, and Social Services have given us more than we asked for; they have made sure that the people of Karachi get a better sense of life. Specifically, Public Health and Social Services have worked to better our society regardless of what they have been provided.
Furthermore, Sustainability & Environment is one of our favorite categories. According to New York Times, Carbon Depletion has led us to disasters; with our natural resources expiring by 2050, we need a robust solution to ensure the end of the world is not lurking around the corner. These organizations have made sure that people know the importance of resource management and training needed to make sure the doom isn't near. Therefore, K-Electric has ensured that organizations working in the Sustainability sector get the acknowledgment they deserve. In the past 30 years, organizations have played an essential role in the development of our society, and K-Electric feels grateful towards them.
Despite the current political conditions in Pakistan, women have played a vital role in society since the beginning of time. The Women empowerment sector and organizations are working to ensure that women of Karachi, who have been through a lot, get what they deserve. Kiran Foundation, the National Academy of Performing Arts, and Idaara-Taleem-o-Agahi have done a lot to provide the best for sustainability and women empowerment in the past years. Our society will always be in debt of their gratitude. Many companies
Organizations interested in applying for the KHI Awards can easily download the application form from www.ke.com.pk/khiawards. The last date to apply is 25th January 2022. Moreover, K-Electric has instructed applicants to thoroughly go through the terms & conditions and eligibility criteria before applying. It is imperative that companies evaluate their positions and then apply to ensure healthy Awards.
KHI Awards seems to be a great initiative taken by K-Electric to acknowledge, enlighten, and empower organizations that have worked to bring a better life to our community. Every company and organization that falls within the criteria and categories listed by K-Electric should apply to win the Award and let people know about the great work they are doing for the betterment of our society. Therefore, if you think that what you do is making people's lives easier aro