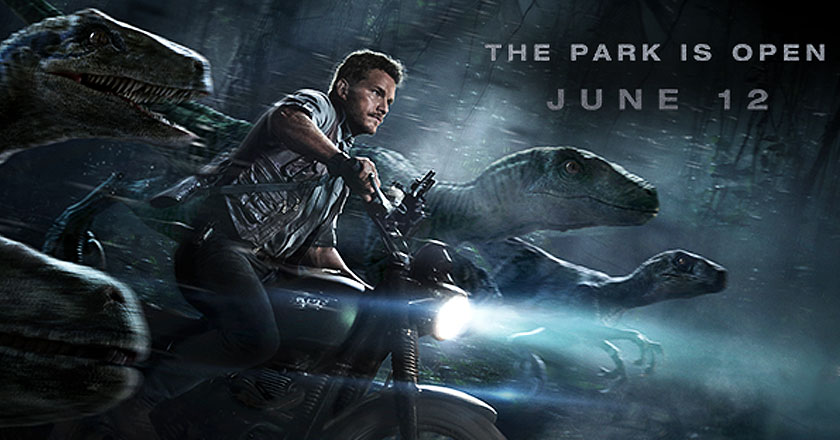 'Jurassic World' is out in theaters now and is garnering a steady influx of regular movie-goers and 'Jurassic Park' lovers. The movie, directed by Colin Trevorrow, stars Chris Pratt and Bryce Dallas Howard.
It is a modern addition to Steven Spielberg's Jurassic Park franchise that was produced almost two decades ago. Bollywood actor Irfan Khan also holds a significant role, as the successful owner of Jurassic World.
In the movie, the events of Isla Nublar in Jurassic Park have been long forgotten, and the ambition of a dinosaur theme park has been realized. Jurassic World operates on a  huge scale and is a resounding success in the movie, with visitors fascinated by the rides and various attractions.
Attempts to engineer a new species naturally go awry, and havoc is wreaked.
Despite this development, the movie refrains from sprawling into an action-driven chaotic blockbuster. It remains focused on the characters and their motivations, managing to avoid coming off as a hapless disaster movie.
The movie remains true to the feel of the original 'Jurassic Park', following the narrative closely. Of course, as it is a modern adaptation, there are some glaring differences. For one, the dinosaurs are digital. While this may make production and development easier, it does lack the realistic feel of the dinosaurs of the original movie.
Additionally, the script does seem to fall short at times, coming off as a bit incoherent. However, for 'Jurassic Park' lovers, it will be easy to see where the original and the new adaptation intersect, which is a credit to the writing.
All in all, the movie has sparked a series of mixed reviews. It could be said that it is a movie you either love or you hate. Check out some Twitter reactions below:
Well excited for #JurrasicWorld. Hopefully this guy'll make an appearance! Anyone else got favourite #dinosaur? pic.twitter.com/x8YAtzJGfA

— HMV Curzon Wimbledon (@hmvcurzon) June 2, 2015
Jurassic World was fun BUT a theater full of tiny children watching people die screaming made it amazing! *nomnomnom* pic.twitter.com/aaxCXa5CRb — Mr Sark (@Mr_Sark) June 12, 2015
Truly questioning the new Jurrasic.. sometimes these new movies just don't compare to the originals. — Burnii~B (@Ell_Bee_Cee) June 2, 2015
Jurassic world- I expected to be let down by this movie but it was incredible! One of my new all time favs. So much fun! — Curtis Lepore (@curtislepore) June 12, 2015
I had high expectations for Jurassic World last night and it was even better than I thought it would be. What a film! #JurasicWorld
— Dunc White (@Duncla) June 12, 2015
Jurassic World took me back to my childhood! Great movie!! — JA'BRON JAMES (@JabrielFarha) June 12, 2015
      Jurassic World was disappointing. I really wanted it to be more than it was.
— Chris (@Gnarcoticss) June 12, 2015
Jurassic World was disappointing. Lacked the magic of the first. Sequential and predictable, with suspect CGI and 2D characters. Shame. — Ry (@rysayswhat) June 11, 2015