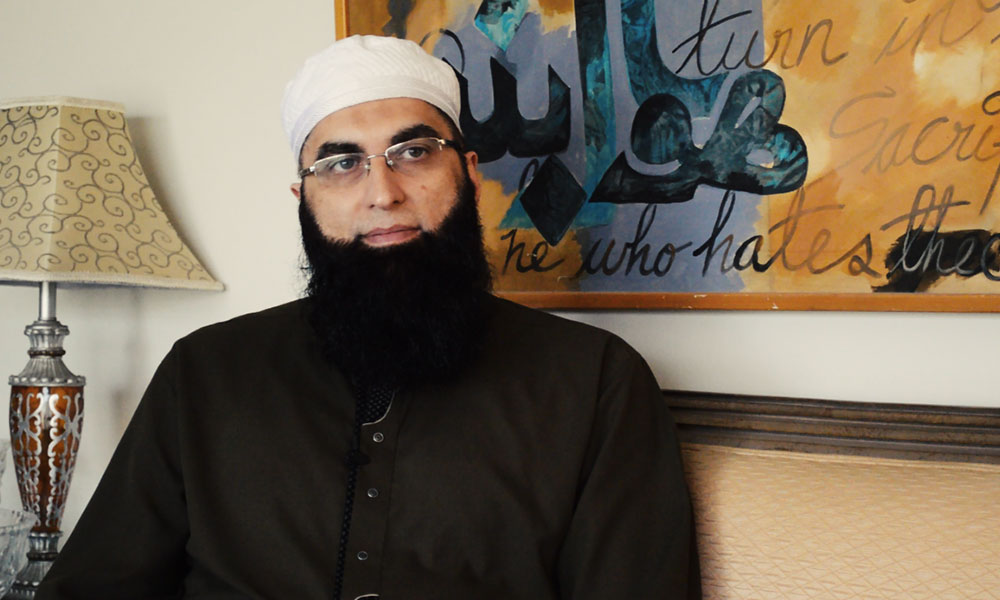 From its inception in 2000, J. has grown to be one of the leading fashion brands in traditional Pakistani fashion wear.  For someone who was a style icon as the lead vocalist of one of Pakistan's most popular rock bands Vital Signs, Junaid Jamshed talks about how the brand itself was conceived.
Watch Junaid Jamshed talk about the evolution of his clothing brand – J.
[vimeo id="146394685″]
Speaking about the inspiration behind launching J., Junaid Jamshed said,  "The very idea of starting the brand, came up in the year 2000 when I realized that I should do something like this. The BBC in Birmingham invited us and we were doing a program where people from all the SAARC countries were being represented.  There were people from India (some of them were their top actors), Srilanka, Bangladesh and Maldives, Bhutan, and we from Pakistan. We (Vital Signs) were asked to wear our traditional dresses and we felt unprepared for it as compared to the other countries. Their artists came dressed in their traditional clothes and that's when it clicked … we didn't have anything that typically represented the traditional Pakistani dress. "
"Once we sat we sat together we thought about what we wanted to achieve – the idea was to make somebody look glamorous in a shalwar kameez. At that particular point, the one man I was looking up to was Amir Adnan. He was doing a great job. If ever I wanted to wear something traditional, I would go straight to his shop, so he was my ideal at that time."
Naming the brand
So how did they decide on the name of the brand?
Junaid Jamshed recounts, "We sat together and I said we should do something that doesn't look exactly like Amir Adnan. Then he asked me what should it look like? I said look at me! It should look Junaid Jamshed. He replied saying why don't we use the same name. I started laughing and said who's going to wear clothes, which are called Junaid Jamshed, and he said everybody would! Sohail and I are very similar in height and even look like each other – our age difference is only 13 days… he used to say that Junaid bhai wear this and then I used to wear it. So whatever really suited me, he would say let's make it and that's how we started. We started out with making clothes targeted to males. The first year was incredible – everybody liked it and the rest is history."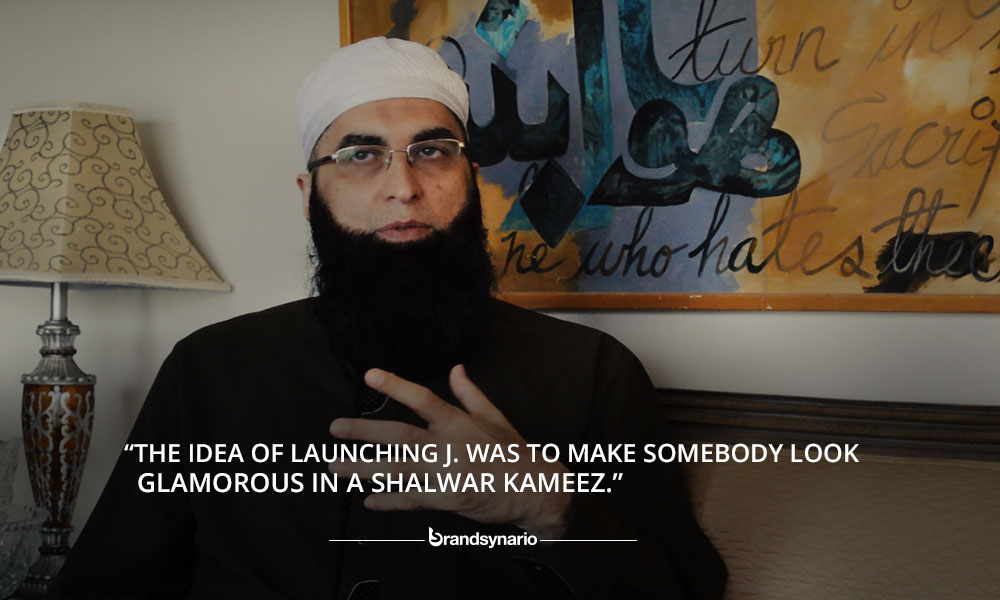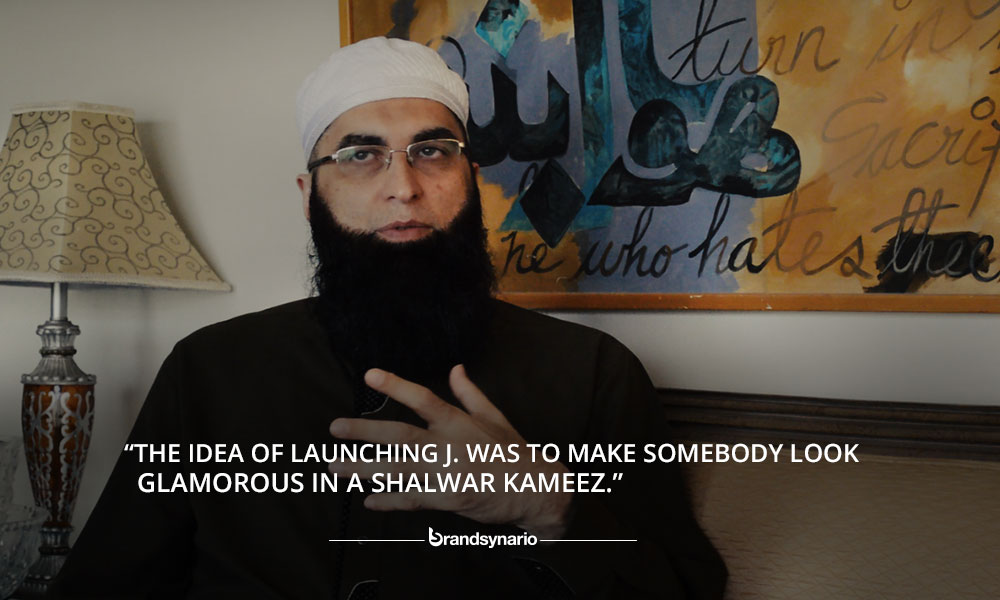 Degree of involvement with the brand
There seems to be a general misconception that Junaid Jamshed was not actually involved with the brand itself but just the face. When questioned on this he smiled and replied
"I am very happy to know that I am not considered to be actively involved in the brand.. I am just a face- but that's not really the case. When we started the venture we used to get the Khaddi ourselves and bring it in the factory and install and assemble it. Later we got some people to do this for us. In the initial period of 5 to 6 years, I used to hold the bags of my clothes and literally walk on the streets of different cities; Islamabad, Karachi, Peshawar less in Karachi but more outside where we didn't have any shops and no one knew we were doing something like that. Sohail and I would walk into the stores and ask if they would keep our clothes. Some shop owners would cooperate, but most of the people wouldn't. I remember those initial days well. Now Allah has blessed the brand and it has become a well-known brand. We have a professional team to now manage the brand. Currently, Sohail and I aren't as actively involved but designs still go through us. We still need to look into some things but now a team manages the production and we have designers from different institutes."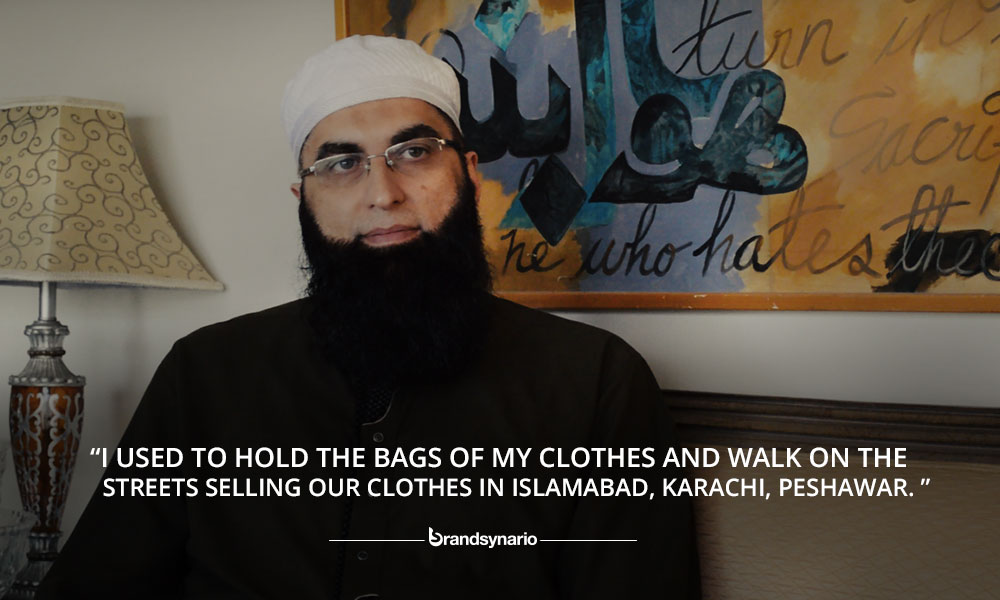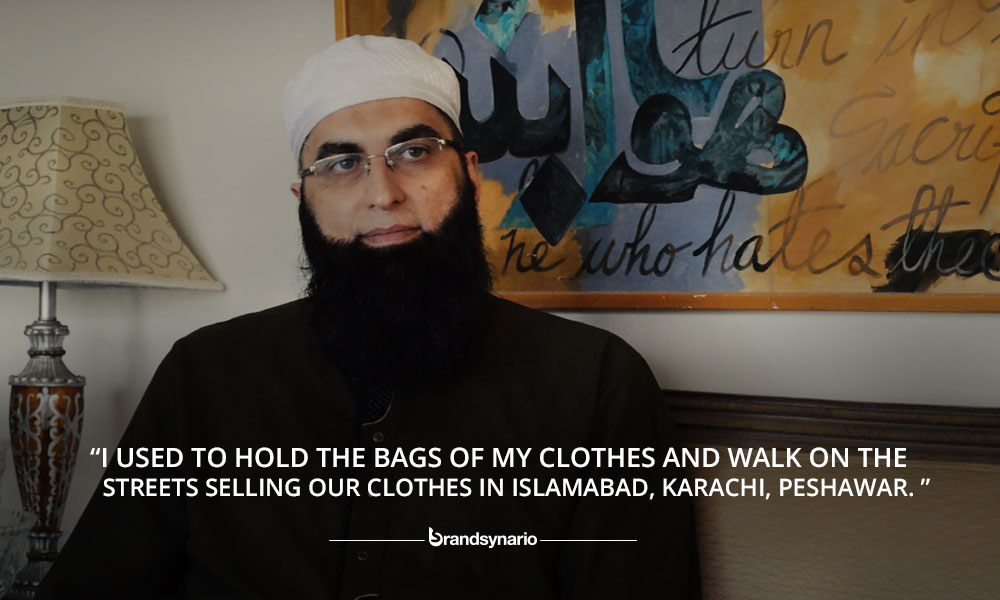 Expanding into women's wear
The brand is now more popular with ladies and has expanded its product range to children as well.
"Initially it was my idea as we realized that we were doing well. My partner Sohail was a little conservative and wanted to just concentrate on men and become the best label in this segment. I remember Tanveer Jamshed and his brand Tee Jays. I don't even know if he used to design women's wear – I remember it more as an exclusively men's label. I had this in my heart that unless and until we get into making women's wear we will not be able to call ourselves a proper design group. I suggested this to Sohail who said it's like jumping into the sea and it would be a lot to handle. I told him that we would learn with time. The rest of the world is doing it so it won't be a big deal. Another thing I want to share is that I never ever think of our brand lesser than any label in the world. You have to put the right systems in place and make sure they work. This is the difference between us and the other countries- they design a particular system to work on. Nothing can be done by a single personality. Take the example of Bill Gates, he is not running Microsoft alone. He has made a system for his operations. In our part of the world, we rely more on personalities, which eventually has to fail. Our Prophet (PBUH) also made a system. Medina was a comprehensive system that He (PBUH) made and after his death Islam spread throughout the world. Others have taken this into account, but we haven't Unfortunately, whoever comes here comes with a self-centered perception. It's important to make a system and so we did."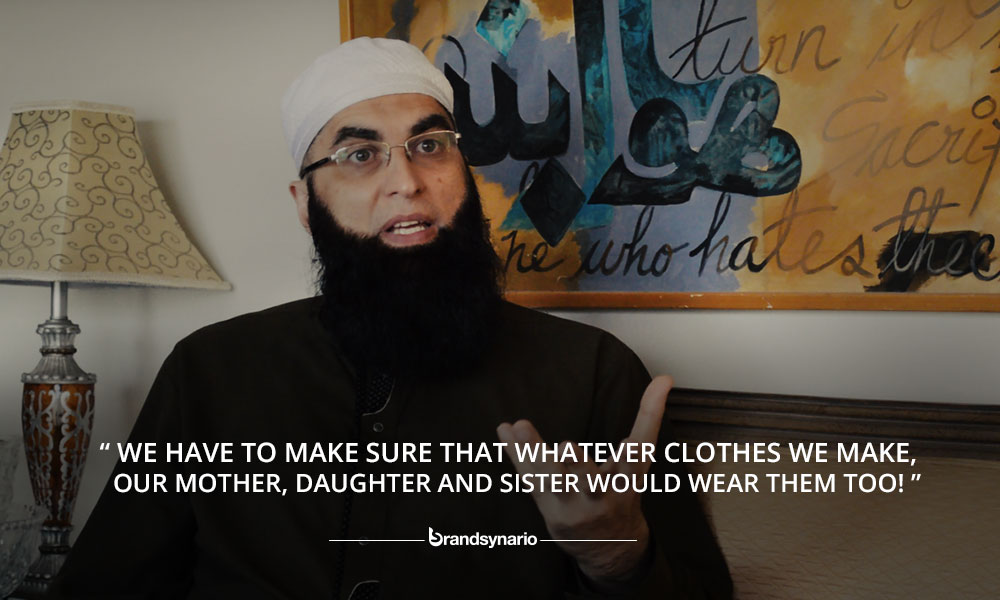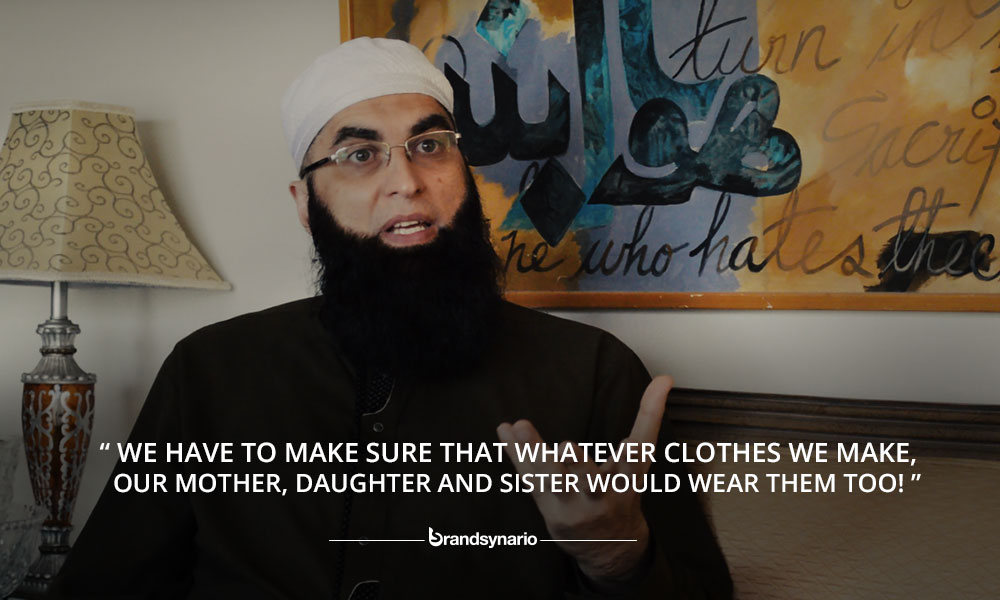 Embracing Challenges
With a persona that has becomes a part of the brand image, facing difficult situations personally may have proved to be challenging at times. However, he embraces them positively and accepts that this is part of life.
"I love challenges – My whole life's been a challenge! My family didn't want me to go into music since I come from a Pathan background. They had a severe problem with it. Later I started learning about Islam and by then everyone knew me as a singer so then I became a challenge for society. The point is that we have to return to Allah, we are accountable to Him. We are all faced with challenges – some bigger than others."
"When you start walking on the path of religion then you have to be careful. When there are people in society that show love for you then it is an added responsibility on you. So for us we have to take care of our brand Junaid Jamshed. We have to make sure that whatever the women out there are wearing from our brand, our family women will also wear the same. Another thing is that we have to showcase the Pakistani culture to the whole world- to me our culture is the best! It's a blend of Islam – purity. We take all this to the west."
Further Expansion Overseas
"We have launched our stores in the USA; in Chicago, Houston, New York and we are planning to launch one in Los Angeles. We have stores in the UK in London, Birmingham, Manchester, Bradford and we plan to open more stores there. We are also planning to launch in Europe."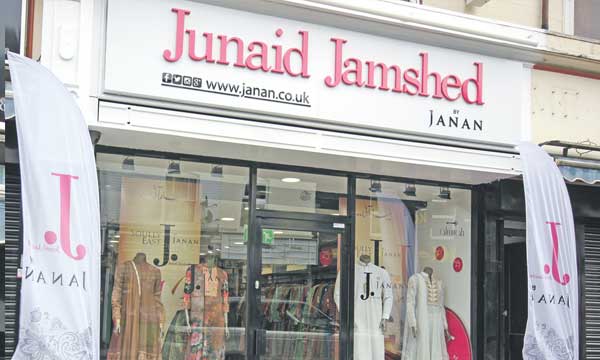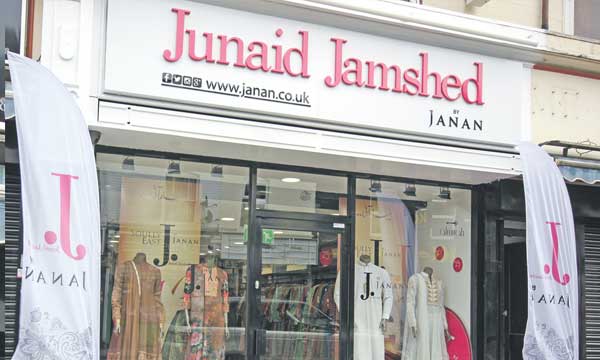 "People in Pakistan fear Islam more than the westerners. I intend to take my views and perceptions over there. When we started with J. there were many people who praised and offered to market this brand in other countries. At the time, we didn't want to jump the gun. I felt it was important to first make it popular among my people, once they approve of it then I would take it overseas."
His personal style
We normally see Junaid Jamshed dressed in a particular manner, as do many Islamic scholars who are associated with a particular style of dressing.
Commenting on his personal style, Jamshed said, "The association you are talking about, it is everything. The most important association we have, is with our PROPHET (PBUH) and no other association matters thereafter. To those for whom this association is important, they want to emulate the person. I remember when I was 10 years old, in 1976 and the Indian team came in Pakistan. Zaheer Abbas was extremely popular. He used to wear a scarf or a handkerchief around his neck and we all started doing the same.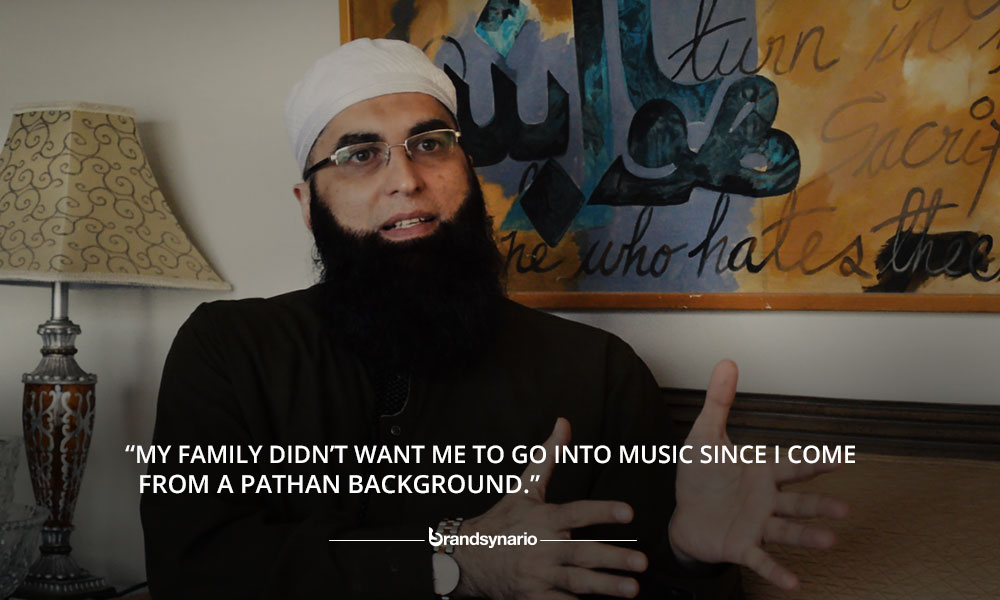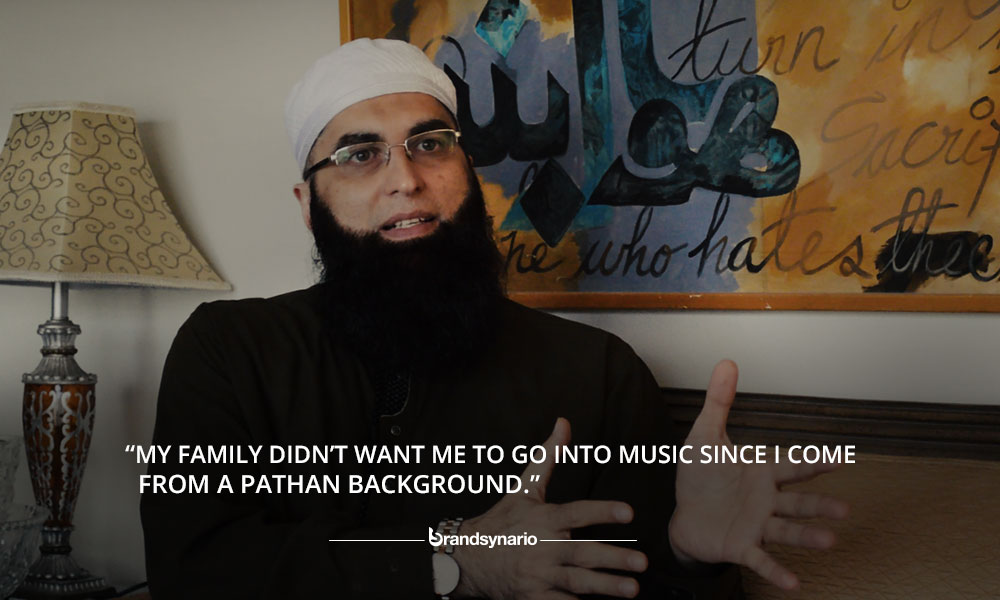 Fifteen years after its inception, the J. brand has moved forwarded successfully built on a strong business model with good management systems in place. Taking the brand overseas, they also aim to take the Pakistani culture and share it with the rest of the world.
image courtesy: J. Facebook page