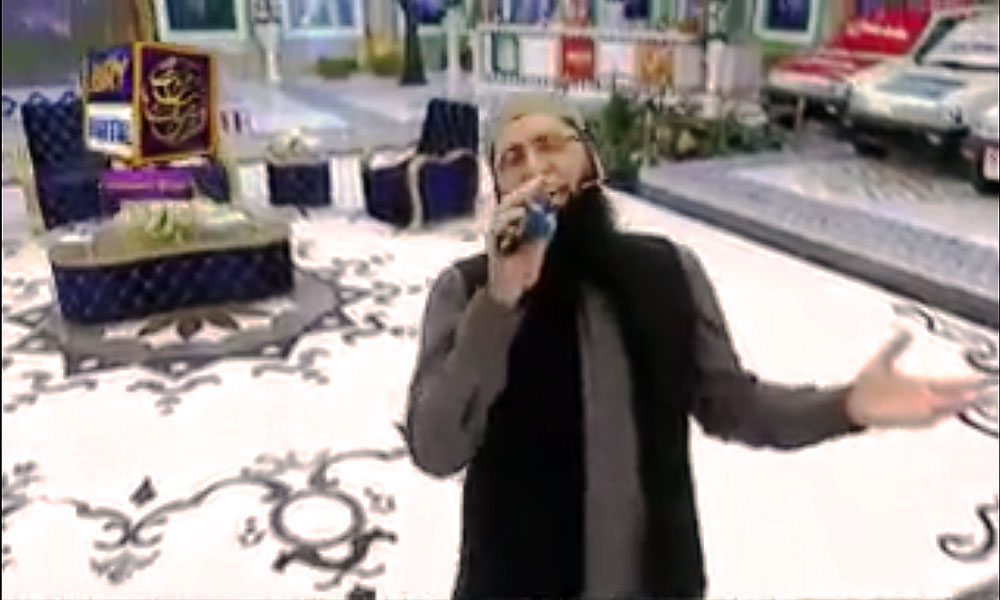 353 views
Pop singer turned religious scholar, Junaid Jamshed made his comeback on Pakistani television after long time on ARY's Shan-e-ramazan transmission.
The scholar left the show after few episodes for his lectures in England and came back on 19th Ramadan, (July 7th).
During the transmission, Junaid read a couple of his Naat and sang one of his most popular national song, Maula.
Watch Junaid Jamshed singing Maula at Ramadan Transmission on July 7th, 2015:
[dailymotion id="x2x4beo"]
Previously, the TV host was charged with blasphemy, for making derogatory remarks about one of Prophet Muhammad (P.B.U.H.)'s wife, Hazrat Ayesha (R.A.) in a video aired at a private TV channel.