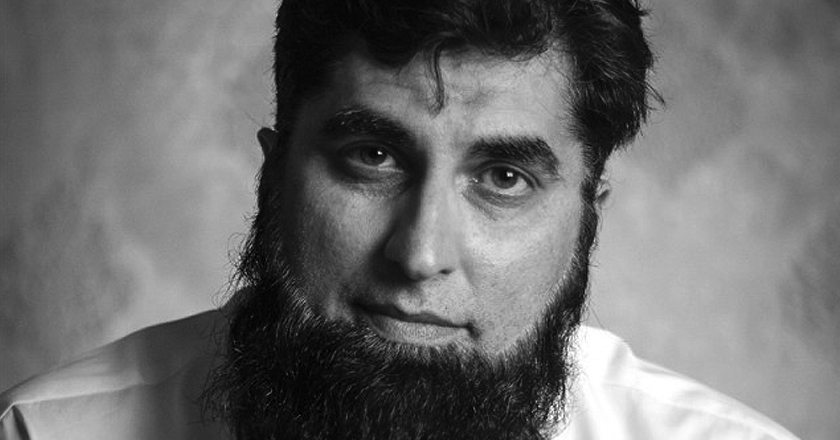 News about the arrest of Veena Malik and Shahista Wahidi for blasphemy had just made rounds, when singer-turned-designer-turned-preacher, Junaid Jamshed, was blamed for the same yesterday.
A case was filed, under orders from District and Session courts judge, Ahmed Saba, against Junaid Jamshed, for making derogatory remarks about one of Prophet Muhammad (p.b.u.h)'s wife, Hazrat Ayesha (r.a) in a video aired at a private TV channel.
The case was registered by the Sunni Tehreek leader, Mobin Qadri, under Section 295-C and Section 298-A of the Pakistan Penal Code. On the other hand, Junaid Jamshed issued a video message, apologizing for his mistake and asking for forgiveness.
Famous for his pleasant and easy-going way of preaching, Junaid, 50, has been a household name since the beginning of his career as a singer. His popularity rose to heights after hosting the Ramadan transmission for ARY Digital.  A strong supporter of PTI and Imran Khan, Junaid has recently recorded a patriotic song for Pakistan in ICC World Cup 2015.
As a nation who loves to judge everything in black and white, Pakistanis have resorted to social media websites to express their views and vent their frustrations meanwhile blowing the whole issue out of proportion.
Always in the good books, this is the first time that Junaid has fallen prey to negative extremism on media. It is yet to be seen how this whole episode will affect his name as a media personality and his popular clothing line, Junaid Jamshed.