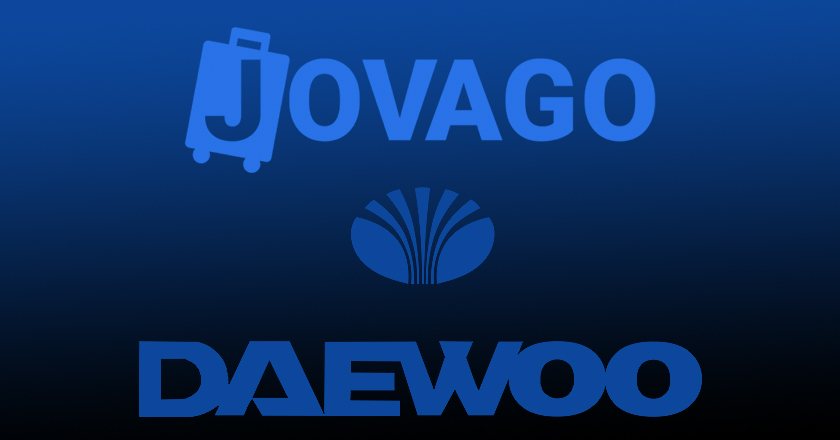 Jovago.com & Daewoo Pakistan are here to make all your travelling woes disappear!
An informative and interactive activity is to be conducted by Jovago.com, an online web portal, in company withDaewoo Pakistan at Lahore on May 22nd to May 24th and in Rawalpindi Daewoo Station on May 29th to June 1st.
Information booths will be placed and the objective is to provide the participants with the information and awareness about the company, Jovago.
Furthermore, the company's team will be there at the booths to help the participants to select and compare the prices of different hotels. They will even provide discounts and special offers to the participants on hotel booking.
The website is interactive as it has the past customers' reviews and help customers in selecting better. It allows them to compare prices of more than 1500 hotels online.
The Country Manager Jovago, Mrs. Nadine Malik Almani, regarding the occasion said:
In Pakistan, most traveling plans are made at the last minute. Our team is pleased to initiate this awareness program to guide and educate travelers about the online booking system that could add to their convenience. We conducted the same activity in April and saw the positive results, which is why we are collaborating with Daewoo again.
The main objective of this activity is to promote Online Hotel Booking and to make the audience aware of the Company and website, and how booking hotels is made easier for the travelers.
Written by Atiqa Shaikh.