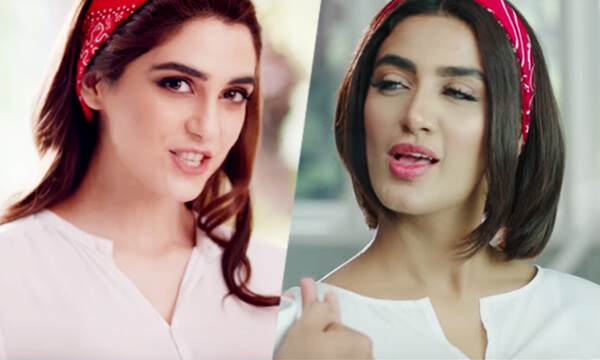 Other than brands promoting the culture of votes, a major campaign was launched by Nescafe during the time period on social media.
The campaign was smartly placed with some pre-hype posts from different pages and blogs which made people inquisitive to know more. The campaign was rightly placed as elections were on top of mind and the big idea behind the campaign was 'Chai' or 'Coffee'.
From multiple creative copies for digital to various engaging posts, Nescafe came up with an exciting poll from their official page which got thousands of votes and impressions.
The competition was between 'Uthna' which referred to Chai and 'Jaagna' for Coffee. At this point, the brand must have kept in mind that Pakistanis are one the highest consumers of tea and the result may hit back the brand from their official page.
As expected, the results came and Chai Won!
Interestingly during the same time, we saw brands from the birth-control category not staying behind during the election fever! They came up with creative content which was related to elections and created a buzz over social media.
One such brand 'Josh' galloped ahead by going live on native network i.e. Television (ATL). Josh maintained its presence throughout pre and post elections on both digital and native media which earned major on social media.
Let's move towards the nerve point and discuss the latest commercial by Josh "Thanda Matlab Aaah" which has created a storm over social media.
Josh has maintained its strategy of not being subtle in communicating the message. They have directly targeted the consumers with an erotic message. The recent advert maintained a similar tactic and the brand openly mocked Coca-Cola in their recent commercial.
We all have seen the Coke's commercial 'Chai Nu Thand Karadey' but Josh moved a step ahead as they again broke the clutter and caught our eyes.
They created a commercial over a content of Coke which has been running for over months now. Talking apart from legal implications, humor, and sex appeal has been used to help the brand break the clutter and result in a buzz all around.
Josh being a brand for lower mid-tier and mid-tier market segment did a smart move by showing a situation similar to Coke as the audience got triggered by seeing a product other than the beverage in the end which no one could have expected.
This move may start a brand war with Coke since they have mocked Coke or Josh may lose its brand equity among the target audience where it stands. As far as the production quality is concerned, it seems like a low budget production which could have been improved with the good acting of talent and grading.
In the end, its all about brand equity and numbers derived from marketing investments that matter in a campaign. So let's wait and watch how the commercial serves the purpose of the brand and what the reaction from the audience.
Contributed by: Hassan Javed, Assistant Manager Marketing – Kenwood & Homage
About the Author:
A marketing enthusiast full of energy with a passion to learn. For me, learning is a continuous process & about taking chances. I strongly believe in going the distance & daring to make a difference by giving back to the society!