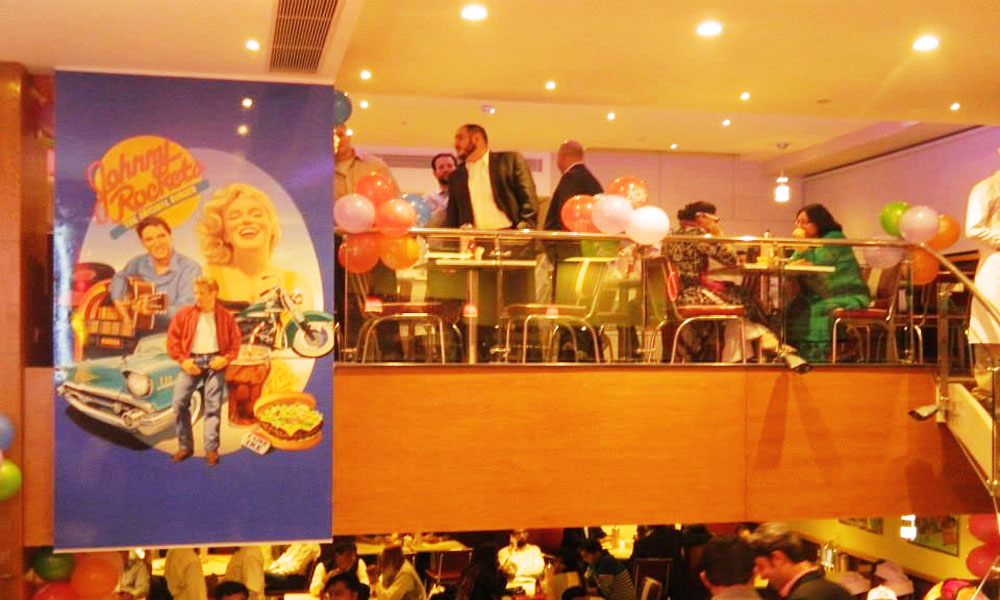 Johnny Rockets flagship store at Karachi's Dolmen City Mall has been shut down; it now wears a desolated look. One of the few outlets that people immediately went to when entering the mall is no longer open for service.
The burger joint branch was closed last week. The joint's largest restaurant chain has already been shut down in Lahore's high-end neighborhood of DHA. The branch is now operational at MM Alam Road.
Johnny Rockets has become the talk of the town since several prime locations being constantly closed down. Sources reveal that the Islamabad branch is also likely to close down soon, as the overall business is struggling. The business might exit from the Pakistani market altogether.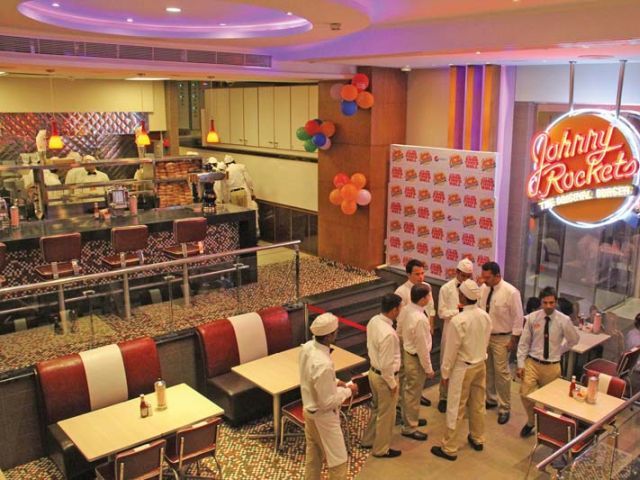 Even though background interviews point towards business's failure in the market, the company says that it is, "restructuring the business module" and even planning nation-wide expansion, denying the rumors completely.
Chief Operating Officer Adan Qazi stated; "It is better to cut your finger than chop off the entire hand". The company is relocating failed branches to attract better visibility.
Qazi declared that the outlet was bleeding money which pressurized other branches. "It was a mistake that needed correction," he said.  He further added that the outlet was situated right at the corner of the mall that attracted less than 10% of the overall traffic.
He also said that there were other operational costs that made it complex to remain in the Dolmen, Clifton branch. "The company is relocating the branch to DHA, Saba Commercial Phase V in mid- December", says the COO.
Pizza Hut, Burger King & TGI Fridays Offer A 40% Discounts On Entire Bill!
Johnny Rockets entered the Pakistani food market in December 2013 after the first outlet was opened in Karachi when Hamdan International, a subsidiary of Bandhani Group, bought the master franchise.
The burger place served crispy fries, made-to-order burgers, classic sandwiches and hand-spun shakes. It currently runs four branches in Pakistan, including two in Karachi.
The premium brand, serving the most expensive burgers in town initially received an excellent response. It faced intense competition from rivals like Burger King and McDonald's, pinching the company to reduce prices from Rs. 1,500 to Rs. 600-800. However, the reduction did not seem to work that well.
The business had been in troubles for a long time; however it aggravated during the past six months, reaching a tipping point. The management was switched thrice in two years, the warehouse was also shut down while the entire supply chain team was fired recently. It seems that the supply chain department head also left last week, further aggravating the situation.
Stay tuned to Brandsynario for further updates!