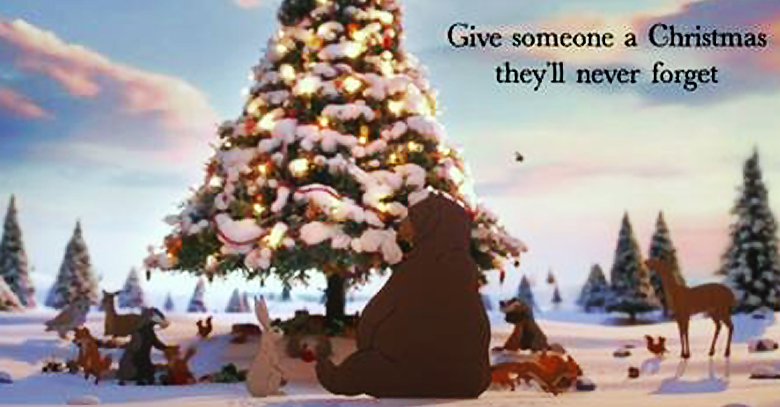 If you Google "John Lewis Christmas Ad", you will be amazed to know that it has gathered more than 4.5 million views in just three days.
Christmas has come early for the giant British department store as its holiday commercial is receiving all kinds of attention.  The 120-second animated clip named the 'The Bear and the Hare' is worth £7 million and marks the start of the holiday season advertisements.
John Lewis is famous for delivering memorable and emotional Christmas adverts each year. This year is no different, as JL has creatively delivered an emotional rollercoaster ride, under the caption "There once was an animal who had never seen Christmas".
The TVC shows a Bear who had not seen Christmas before so the Hare gifts him an alarm clock which wakes the Bear up in time for Christmas celebrations. The ad ends with the message, "Give someone a Christmas they will never forget."
The startlingly expensive spot showcases the meaning of relationships, value of friendship and happiness of Christmas.

The television spot concludes with the caption "Give someone a Christmas they'll never forget". John Lewis' Christmas spot and its overwhelming success substantiates the urban legend of advertising in holiday seasons.
Audience will soon be bombarded with Christmas advertisements and other promotional tools from various brands around the world.
The tale of "The Bear & the Hare" continues as the official John Lewis page, promises not only soon-to-come applications on both Android & App Store but also the sequel of "now popular", 'The Bear and the Hare'.