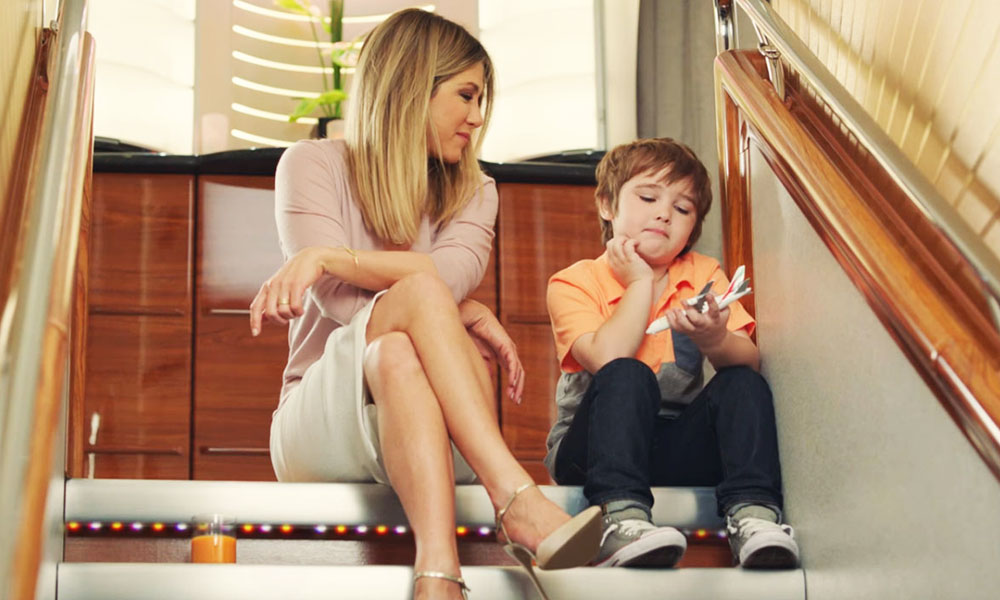 Guess who's back?
Jennifer Aniston, 'The World's Most Beautiful Woman', is back and flying the Emirates A380 once again! The stunning Hollywood Diva takes you on a heart-warming adventure aboard the Emirates A 380 in this latest TVC and hashtag #JensBack.
[fb_embed_post href="https://www.facebook.com/Emirates/videos/971456739630742//" width="550″/]
We see her coming into her first class cabin after a relaxing shower in the Emirates First Class Spa Shower facility. As she approaches her private suite, to her surprise and delight she meets a young boy named, Cooper.
Cooper, is pretending to be the pilot of his miniature A380 toy plane tells and her how he is about to fly back to his parents in it- she accompanies him as his co-pilot, Jen. On way back to his parents, Pilot Coop stops to re-fuel at the First and Business Class Onboard Lounge where the two enjoy a fresh glass of carrot juice.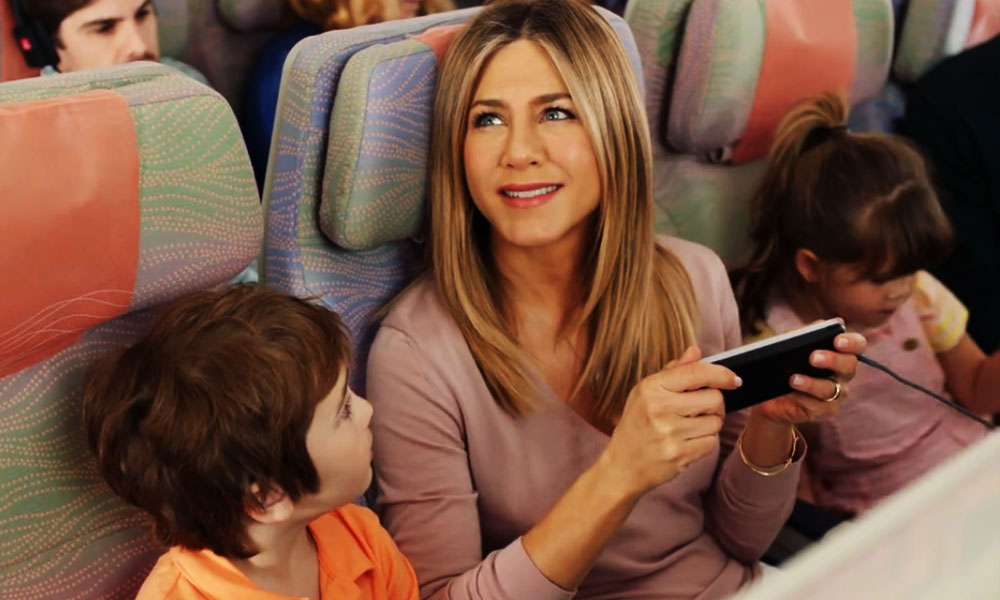 The TVC is totally heartwarming! With a unique blend of creativity and imagination, the ad keeps you hooked until the very end.
While sitting on the staircase during their last pitstop, Pilot Coop tells Jen that he doesn't want to fly just any plane, he wants to fly the A380 when he grows up because it is the 'Best Plane'. Both make their way to Cooper's parents, who are flying Economy. They are surprised to see the FRIENDS star, Jennifer aka Rachel, with their son.
The TVC takes everyone on a journey through Emirates as a whole. From their exemplary services to their comfortable seats, the airline is reflected as packed with entertainment for everyone. Find out what Jen had to say about the Economy-class service:
Click here for exclusive behind the scene content.
Emirates A380
Emirates A380 has a lot to offer to their passengers- from the variety of delicious food to the most comfortable and private seats, here is what the airline has in store for you:
Emirates US Media Trip Part 1 – 5 Reasons why the Emirates A380 is Pure Luxury
Emirates' First Class Spa Shower
Feel fresh and wake up to a bright new day with Emirates' Spa Shower. The facility is equipped with fresh towels, warm and cold water, large shower suite, Timeless Spa toiletries (you can use your own if you'd like), and more. To avail this service, you must book a shower, and if you have a preferred time, or else the assistant will let you know which time slot is free. Also, there is a specific time each passenger gets in the shower (30 minutes usually).

First and Business Class Onboard Lounge and Snack Bar
To enjoy a bit of snacking, sipping, munching, and relaxing, Emirates offers both its First Class and Business Class passengers the facility to use the Onboard Lounge where they can sit on comfortable sofas and enjoy snacks and drinks at the bar.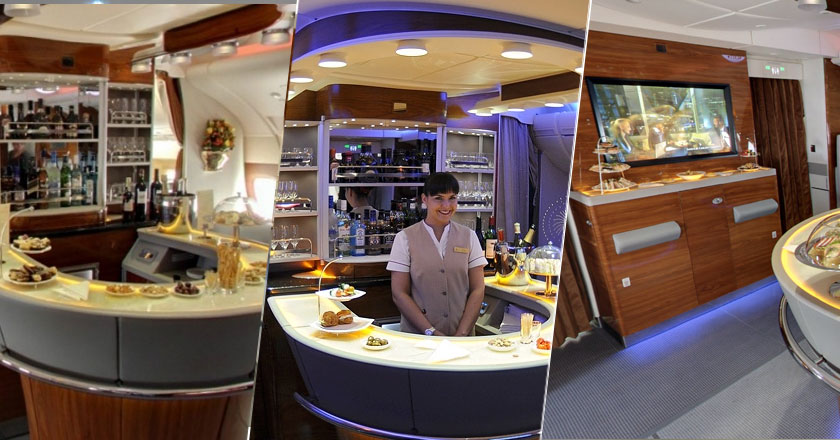 Personal Cabins
Privacy and relaxation are two things passenger long for, but not with Emirates. The A380 Airbus gives passengers private cabins. These cabins have sliding doors so that the passengers can sleep and carry on with their personal business without having anyone disturb them at all, not even the hostesses. ( All on first class )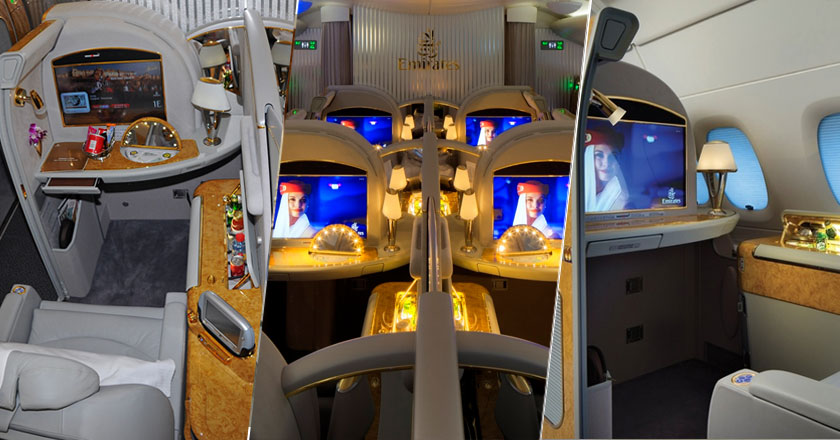 Stay tuned to Brandsyanrio for more updates.