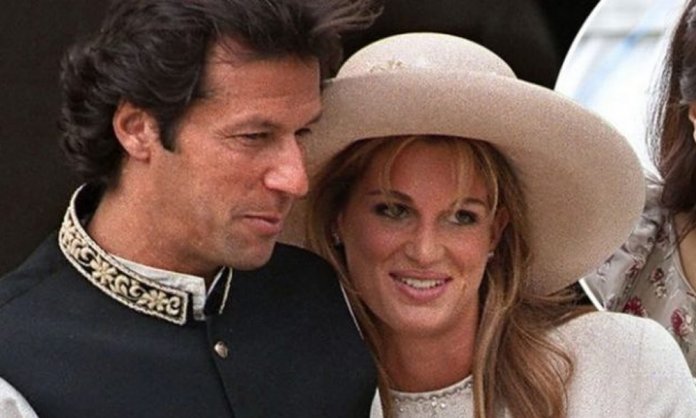 Time and again, Jemima Goldsmith Khan has expressed her love for our nation, proving that her loyalty will forever lie with us.
What is more, fans of Imran Khan will forever be grateful to Jemima for helping him prove his innocence.
Finally tracked down 15 yr old bank statements to prove Imran Khan money trail/ innocence in court. Now please go after the real crooks…

— Jemima Goldsmith (@Jemima_Khan) June 1, 2017
And she has shown to the world that couples can even be friends after divorce. 
Well, the good-looking pair is MAJOR couple goals and that's why Pakistanis are endlessly rooting for them to reunite!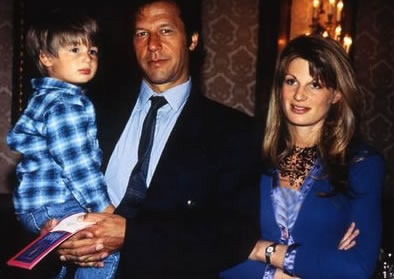 And that is the reason Pakistanis never shy away to ask if Goldsmith will ever re-marry IK.
@Jemima_Khan Miss jemima goldsmith one question please Answer Are you Agree again merry with Mr.imran Niazi if he give you the Option?

— Buland Akhter (@BulandAkhter) December 31, 2017
And Jemima finally broke silence on the matter and her reply will make you ROFL!
I could tweet literally anything (existential despair/ Trump's combover/ my toothbrush) & still guarantee I'll get at least five replies, asking, "will you re-marry Imran Khan?" 😳 https://t.co/v9rD7FbQ82

— Jemima Goldsmith (@Jemima_Khan) December 31, 2017
Well, it's true! Even if Jemima Khan wins the noble prize, people will brazenly question her if she will now marry the Kaptaan and will totally forget to congratulate her.
But Twitterati rose to support Buland Khan!

And they want Jemima to consider the option!

And they made sure she knows this is not the last time she will be asked this question!

They could not help showering her with love!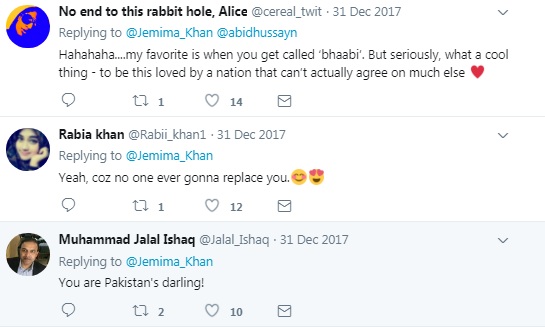 The rest turned Cold war interrogators and bashed Buland Khan for being so nosy!


Some people remained curious amidst the funny banter!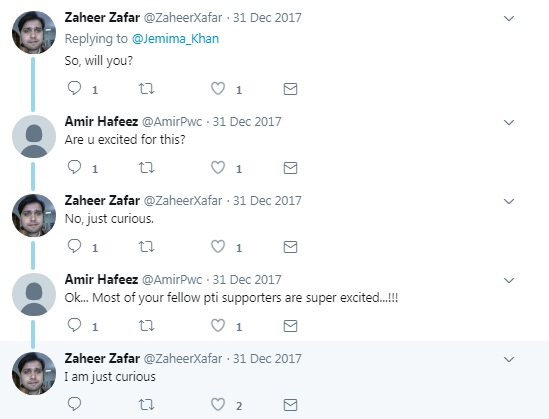 Oh well, nothing can be more lovable than being adored THIS MUCH by a nation. Come to think of it, the idea of Khan and Jemima being together again is super COOL!
What do you guys think?
Let us know in the comments below.