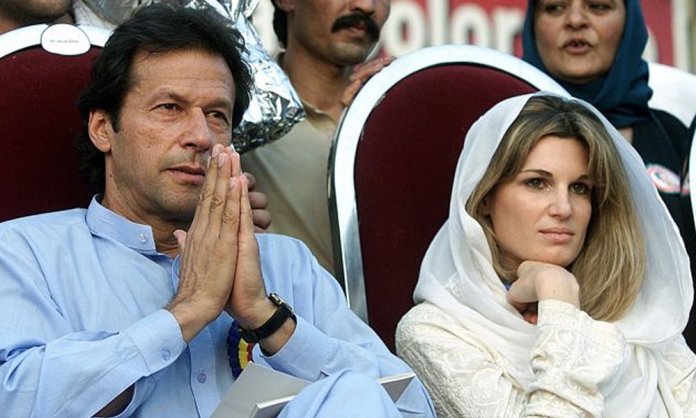 The most awaited decision of 2018 for Pakistan has been made. The National Assembly has elected PTI Chairman Imran khan as the the 22nd Prime Minister of Pakistan.
Mr. Khan has been elected by the majority of National Assembly members, receiving 176 votes. His opponent Shahbaz Sharif got 96 votes and the third largest party PPP abstained from voting.
The oath taking ceremony of the 22nd Prime Minister of Pakistan will be held in a couple of hours from now on.
Prime Minister Imran Khan, how does that sound? Amazing…well, to some, of course. To the opposition, not so much.
People all over the country are celebrating. Supporters of PTI were observed sharing sweets outside the National Assembly, once the decision was announced.
While the social media is flooded with emotions, love and praise for Imran Khan, we need to mention how people have also been praising Bilawal Bhutto Zardari for his confident speech.
Here's Bilawal Bhutto's speech in case you missed it.
The people of Pakistan can't wait for the Prime Minister's oath taking speech now. It is the talk of the town. From What Mr. Khan is going to wear during the ceremony to who's going to attend it…everything is being discussed.
Imran Khan's close friend and former Indian cricketer, Navjod Singh Sidhu has also reached Pakistan via Wagah Border to attend Prime Minister's oath taking ceremony.
Former Indian cricketer and current minister Navjot Singh Sidhu arrives in Lahore for Imran Khan's oath-taking ceremony tomorrow. ❤️ pic.twitter.com/SGKBMB7z11

— Junaid (@ibrownlad) August 17, 2018
While there's a lot of talk going on about who's attending the ceremony, people really want Jemima Khan and the kids to be their at the ceremony.
Not interested which friends of IK are coming to the oath taking ceremony,Jemima and his kids are more important. Hoping to see them there for sure!!She deserves this respect & more!! @PTIofficial @ImranKhanPTI @fawadchaudhry @naeemul_haque @JahangirKTareen @Jemima_Khan

— Raf (@RafsRiz) August 12, 2018
The social media has also been congratulating Jemima and the kids on Imran Khan's victory.
And a huge congratulations to Jemima, Sulieman and Qasim.
Jemima was with Imran when he started his political journey, so a big thank-you to her.
May the sons be proud of their father's work as the prime minister of a country that needs lots of dedication and work. @Jemima_Khan

— Mehr Tarar (@MehrTarar) August 17, 2018
Jemima Khan replied to the supporters by thanking them but also gave the unfortunate news of Imran Khan's sons not attending the ceremony.
Thank you so much. The boys really wanted to be there but their father told them not to come.

— Jemima Goldsmith (@Jemima_Khan) August 17, 2018
In another tweet she mentioned the same reason again.
Thanks. The boys are very sad not to be there but IK was adamant that they should not come.

— Jemima Goldsmith (@Jemima_Khan) August 17, 2018
To this news, people have reacted with dismay. Here's what columnist Mehr Tarar tweeted:
That is insane. There is no explanation or justification for his two sons to not be there. The two people who should be his most important guests on two of his most special days, today and tomorrow, are not with him, and that is simply awful. No ifs and buts. https://t.co/1BvxgNYXyO

— Mehr Tarar (@MehrTarar) August 17, 2018
While the entire nation can't wait to see the Prime Minister taking the oath, the fact that his sons won't be there with him, makes everyone a little disappointed.
What do you have to say about this? Do you want to see Jemima Khan and their sons at the ceremony? Let us know with your comments.
For more, stay tuned to Brandsynario.