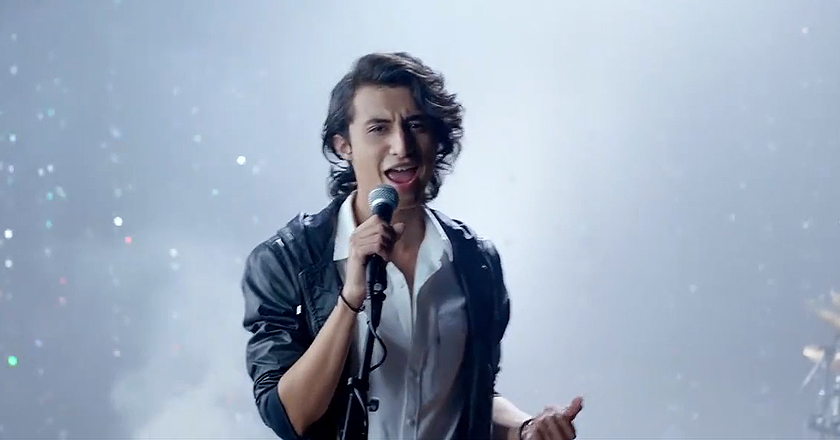 Rejoice Mizmaar fans! The amazing rock band from the 2000's is back with a bang!
Having shot to fame with albums like Kaash and Sitara, Mizmaar soon disbanded as their lead vocalist made an exit. However, having found the young Mashhad Sharyar, the old band members Kashan Admani and Alfred D'mello decided to make a comeback.
Read More: Kinni Kinni – New Song By Amanat Ali
"With the launch of this first song after 7 years we are really excited to introduce the very talented, versatile, fresh and new voice of the band, Mashhad Sharyar, who just fits in perfectly with the new sound of Mizmaar," said D'mello.
Seven years and an audio/video production house later, Mizmaar made their return official yesterday, with the release of their new music video, 'Jee Loonga'. The new song is reminiscent of Mizmaar's signature style, with the perfect blend of fusion rock and pop and a heartening tune.
Alfred D'mello was quoted as, "The song was collaboratively written by Kashan, Mashhad and I. We had a hybrid sound in mind for the song since the very beginning when Kashan first came up with the intro riff."
Read More: QB Sings For Aye Zindagi
The new vocalist, Mashhad Sharyar, with his father's musical training to back his talent, has done due justice to the song.
The talented individual made an impression so lasting that his inclusion in the band made Kashan Admani and Alfred D'mello recreate the musical magic they used to create seven years ago as Mizmaar.
D'mello said that the new song 'Jee Loonga' "is a song about hope, the chances and risks that we take in life and the effort that we make despite multiple failures, and believing in yourself no matter what people say."
The video aptly depicts the motivational lyrics of the song, teaching and encouraging one to live life on his/her own terms and to break the invisible barriers set by society and ourselves.
Listen to the song Jee Loonga and let us know if you love it as much as we do: