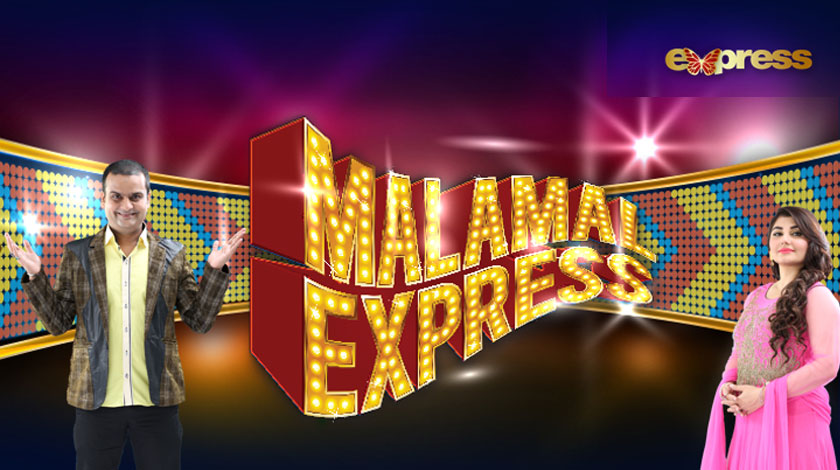 The Ramazan Transmission this year, titled, Subhan Ramazan for Express Entertainment Channel is an all new and unique format hosted by a team of famous Pakistani celebrities. This year the show will be simultaneously broadcasted from Karachi as well as Lahore. The live transmissions for Ramadan is being  presented by Saud Qasmi during 2-5 am for Sehri transmissions and 3 to 7 30 pm for Iftar times.
The Iftar transmission will be followed by "Malamaal Express" the bumper prize winning game show conceptualized by Express Entertainment Channel.
Read more: Noor-e-Ramazan with Ahsan Khan on HUM TV
This super exciting game show has been planned in such a way that teams from across both the cities of Karachi and Lahore can evenly participate. The show will be hosted by Javeria Saud and the versatile actor and film star Rambo a.k.a Afzal Khan. In Karachi, the show will be hosted by the famous comedic duo of Barkat and Uzmi, and the gorgeous and multi-talented Jiya Amir.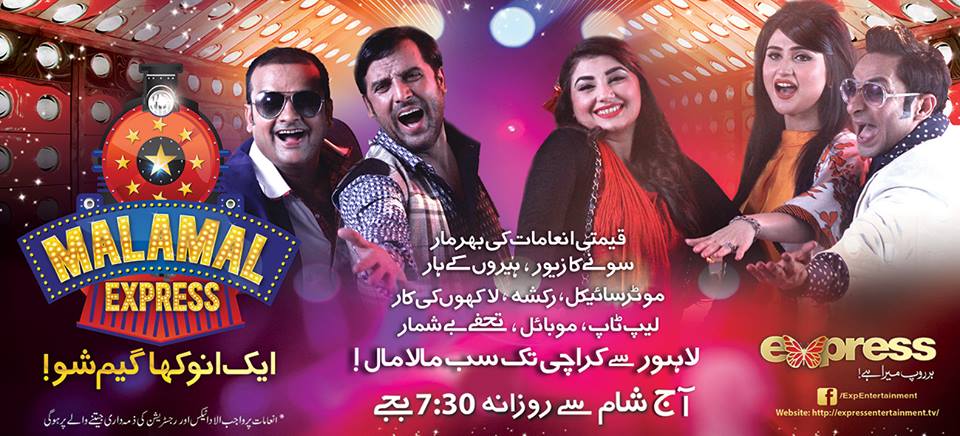 Malamaal Express will be aired from 7:30 to 10:00 pm.