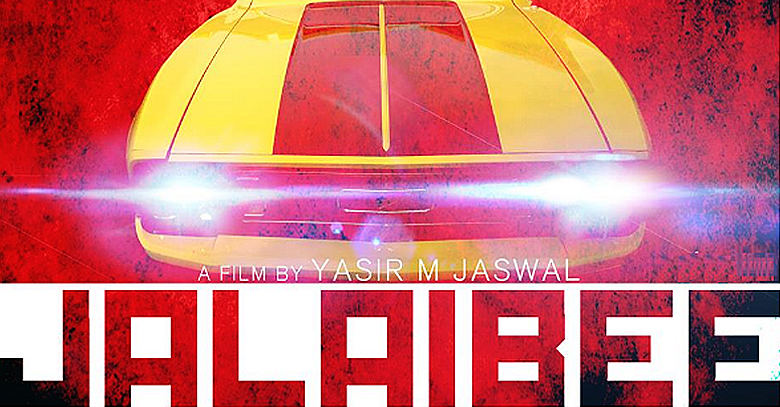 Pakistani cinema is gearing up for yet another remarkable action thriller "Jalaibee", soon to hit the Silver screen in summer 2014.
  With its first glimpse rolled out this Wednesday, the attention grabbing teaser went viral and became an instant sensation. The movie is collaboratively produced by Redrum and ARY Films  with Jaswal and Sermad Films.
Actors like Adnan Jaffer, Ali Safina, Uzair Jaswal, Asal Din Khan, Danish Tamoir and Waqar Ali Khan comprise the debutante young male cast of the movie.
Alongside these multitalented men will feature the glamour girl, Zhalay Sarhadi who had made her debut in filmdom back in 2008 in Ramchand Pakistani.
The trailer of the film itself speaks volumes of it exceptionality, via its contemporary blend of animation and live visuals
However, the most incredible news is that Jalaibee will be shot through the awe-inspiring ARRI Alexa HD camera, through which the ultimate Hollywood hits like "Gravity", "Iron Man 3" and "Skyfall" have been filmed, becoming the first Pakistani project to make use of the iconic equipment for its cinematography.
The sneak peak of the legendary vintage Ford Mustang in the trailer adds a cherry on top, for Jailebee becomes the first ever movie in Pakistan to feature the stunning American muscle car. 
The storyline revolves the tales of the various characters; all tied up in struggles of some sort and end up being united on the same path. With no religious or social-political flavor, the movie will definitely be conspicuous due to its exquisite amalgamation of action, comedy and thrill.
Ten soundtracks with voices of Qayas, Uzair Jaswal and Humaira Arshad will be integrated in the movie.
Other than Jailaibee, the New Year is lined up with more promising movies like "Waar 2", "Moor"and "Downward Dog".
Truly, the time has passed when Lollywood was a just a name of the typical Punjabi and Gujjar flicks. The revolution of the Pakistani cinema has given birth to outstandingly hit, ground breaking movies that like "Waar", "Main Hoon Shahid Afrdi", "Zinda Bhaag" and "Chambaili". 
Share your views on Jalaibee's first look.
Jalaibee Pakistani Movie Official Trailer (2014) by mubeench