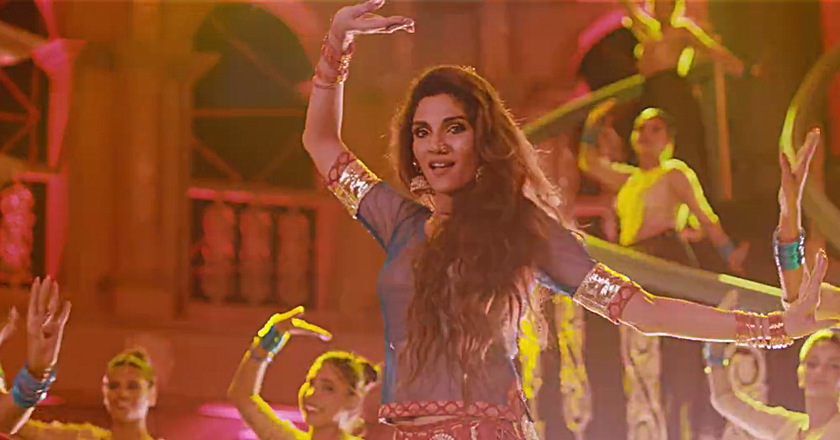 'You are cordially invited to the premiere of Jalaibee.'
The words excited me beyond belief. The much talked about crime caper was at the top of my must watch list. Hence the invite to the premiere couldn't have been better timed.
The hype created for the movie was nothing compared to the turnout on premiere night. The glitz and glamour of the red carpet left me starry-eyed, but what took me to cloud nine was meeting Adnan Jaffar and Hamza Ali Abbasi, (yes, selfies were taken) both of whom were undeniably pleasant.
Read More: Jalaibee Premiere – Photos
Moving onto the movie itself, in a country such as ours, where the cinema industry is just starting to sprout – Jalaibee exposes Pakistani movie-goers to something fresh and new in a different genre.
'Jalaibee' – Pakistan's first crime caper, premiered in Karachi at Nueplex Cinemas on the 18th of March.
It is a joint production of ARY Films & Redrum Films in association with Sermad Films and Jaswal Films. It is written and directed by Yasir Jaswal, while produced by Eman Bente Syed.
The Plot
The movie begins with Bugga's (Ali Safina) point of view detailing his and Billu's life (Danish Taimoor) – two orphans who ran away from the orphanage to make it big in life. Cut forward to the lovely Sabeeka Imam as Imaan – the do-gooder daughter of a politician, who gets involved with the wrong guy – Ali (Wiqar Ali Khan) and his younger brother Jimmy (Uzair Jaswal).
Then there's Bunno (Zhalay Sarhadi) who ran away from her family to pursue the life of an exotic dancer.
Dara (Adnan Jaffar) is the villainous mafia lord who is threatening the life of Billu and Bugga – and protecting the politician Akbar Chaudhry (Sajid Hasan). All of these people become interlinked through a series of unfortunate events.
Critical Analysis
The ARRI Alexa HD Camera did wonders – the screenplay was astounding.
But alas! the storyline could have been better. Although characters' back-stories are shown, there are quite obvious holes in the story – how did Ali and Bunno meet? Why did Bunno run away from her family?
And now, the acting. Ali Safina was, by far, the most believable actor in the movie, but it was Adnan Jaffar who surprised us all. His portrayal of mafia lord 'Dara' was – dare I say it? – perfect.
Zhalay Sarhadi's performance was entertaining and her role brought everything together – quite literally. Also, there was a Danish Taimoor shirtless moment!
The soundtracks were everything they were said to be and Zhalay's 'item number' wasn't 'item-y' enough to be called that.
Unfortunately, there were no adrenaline-pumping moments and all the action scenes were in slow-motion – not quite what you'd expect from a crime-caper.
The animated sequences came few and far in between. The movie seemed to be inspired by 'Game of Thrones' – with all its major twists and unexpected turns.
The ending held a surprise twist (like that shocks us) and had the words 'Abhi Is Jalaibee Mein Kuch Aur Twist Baqi Hain' plastered across the screen. (Is that a teaser for a 'Jalaibee 2'?)
The Verdict
A movie made to introduce a new genre to the Pakistani cinematic arena. It's the kind of movie you wouldn't be dying to watch but would still watch it out of patriotism.
This Jalaibee certainly had the right ingredients but they just didn't gel in together well enough to make it sweet, crisp and mouth-watering
Ratings
Story: 5/10
Action: 6/10
Acting: 6/10
Direction: 7/10
Soundtrack: 7/10
Animation: 7/10
Overall Rating: 6/10
View stills from the movie below:
Disclaimer: The views expressed below solely belong to the writer and does not necessarily imply Brandsynario's opinion towards an individual or a group.