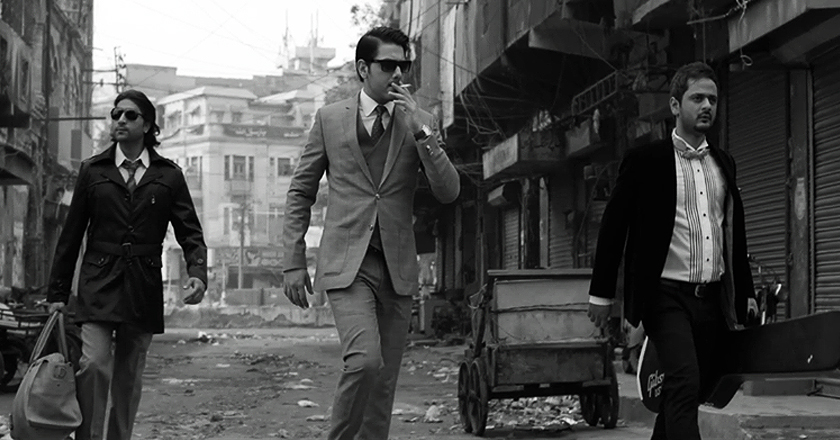 Jal The Band has just released its latest video song Tere Baajon after a two year long hiatus. The song has gained quite the love from fans.
Jal has probably seen more drama in the history of Pakistani music industry than any other. However, in spite of all that and losing two major lead vocalists, founding member Goher Mumtaz has continued to keep it alive and well appreciated.
The video launch was held at Orrery, Karachi, with a number of renowned celebrities present, followed by a concert of some of the Jal's classics by Goher Mumtaz.
With no plans to find a new lead vocalist, Goher has sung the song Tere Baajon himself and performed as the lead in the video too.
Directed by the acclaimed Azan Sami Khan, the video features Goher as a diehard fan of an actress, waiting and dreaming for her to see him and give him some attention.
The song is illustrated in a classical black and white set up, with Goher Mumtaz looking all dapper in a formal attire.
Watch the video below and let us know how you liked it:
HERE IT IS GUYS. Check out our new single!!- JAL presents #GoherMumtazDirector: Azaan Sami KhanStarring: Goher Mumtaz, Anam AhmadWritten, Composed, Programmed & Produced by Goher MumtazRecorded at GM Studioz

Posted by Goher Mumtaz on Tuesday, April 21, 2015