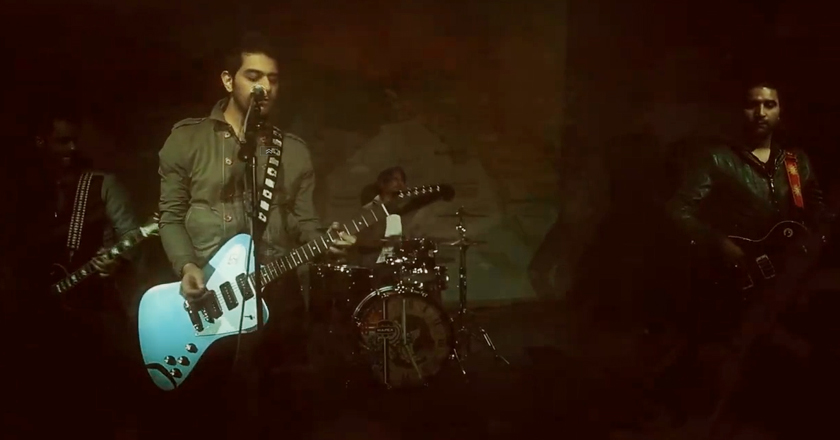 Another melodic and patriotic song, evoking a tribute to the unfortunate victims of the Peshawar incident is out now. Jal the Band has created a heart-wrenching tribute called "Tu Qadam Barhaiy Ja" to our Nation's brave children.
The lyrics, penned by Shakeel Sohail are soulful and coupled with the right guitar chords, evoke the intended musical effect. The repetition of the word "Pak Dharti" also showcases the loyalist nature of the musicians of this band.
In the past, Jal's musical ventures have been loved and found very hummable by the youth.
The song's video, directed by Saad Hashmi has a black and red backdrop, and a sombre setting, with nationalistic footage playing in the background. Overall the song has been composed by Goher Mumtaz.
The Official Facebook Page of the Band posted the video with this message:
"Time to Spread a positive message for peace, harmony and Jal The Band`s Love for Armed Forces of Pakistan. Dedicated to our courageous Armed Forces and The Resilient Martyred Children of Army Public School & College Peshawar"
The motivational song features lyrics like "Pak Dharti Ki Hai Qasam Tujhko, Teri Himmat Kabhi Kam Na hu" (Take oath to your home land that your will power shall never decrease), which is something much-needed in this day and age when the country is facing the threat of crumbling from within.
Overall, it's a commendable effort.
Check out the song over here: