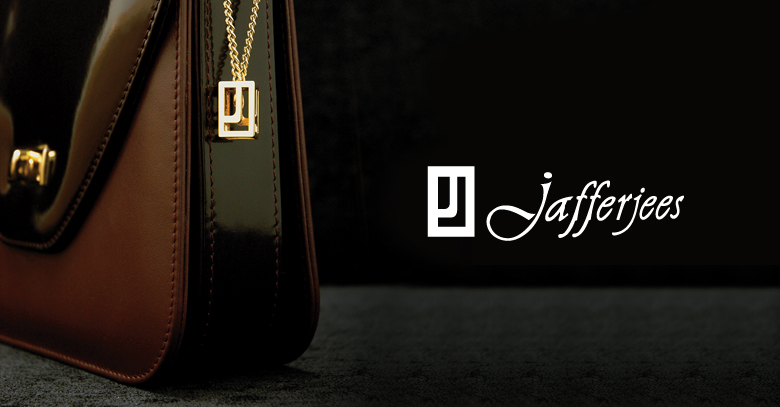 Mr. Imtiaz Quettawala, CE – Jafferjees, shares insights about Pakistan's premium leather accessories brand
Synergyzer: When was Jafferjees established and how has the brand evolved over the years?
Imtiaz Quettawala: My great-great-grandfather started supplying saddles to the British army in Quetta, which was a British cantonment city, 125 years ago. In 1932, we launched our first outlet in Karachi, and after the earthquake in 1935 that devastated Quetta, we permanently shifted our operations to Karachi.
We started with manufacturing shoes, wallets, riding and desk accessories, and now have limited the range to wallets, bags, desk and certain riding accessories, all made from genuine leather. Our production processes and techniques have evolved immensely, enhancing the quality and stature of our products, which has established the Jafferjees brand as a premium leather accessories brand in Pakistan.
Synergyzer: What measures do you have in place to maintain quality control for your products?
Mr. Quettawala: Quality management is an integral part of our production process, starting with the design of the product. We develop several prototypes to gauge whether the product and its accessories like locks, straps, handles etc. fulfills usability and quality requirements. Once a prototype is approved, it is sent for production, where all raw materials are rigorously inspected before being utilized for the final product.
Synergyzer: From where do you procure such high quality leather?
Mr. Quettawala: We buy all our leather from local tanneries according to our product specifications. Pakistan's tanneries produce top quality leather, which is better or at least at par with what is produced in most western countries. A lot of finished leather is also being exported from Pakistan.
Synergyzer: How do you determine and design your collection?
Mr. Quettawala: The internet and social media play a vital role in identifying fashion trends for ladies' handbags and wallets.
For men's and office accessories, we have stuck to classical designs because they remain in demand as they are, with minor changes in buckles, straps etc. Yet, we do alter colors according to seasons, with lighter colors for summers and darker ones for winters.
Synergyzer: How have you segmented your customers?
Mr. Quettawala: We have divided our customers into 3 age segments for both genders; below 30, 30 to 45 and lastly, 45 and above.
We do not segment according to price points because most of our customers are brand conscious and they are willing to pay a higher price for differentiation.
Synergyzer: What marketing techniques do you use to communicate with the customers?
Mr. Quettawala: We do not mass sell, hence our advertising is minimal. Moreover, the production costs that we incur have increased phenomenally in the past few years, and our policy does not allow us to let marketing costs increase our pricing further.
The only active marketing we do is through our outsourced Facebook page through which we aim to target anyone below 35 years of age, who may be our future customers.
Synergyzer: The brand has utilized the option of e-retail. What percentage of sales do you generate from it?
Mr. Quettawala: Online retail is especially convenient for our customers living abroad; and the orders are registering a frequent increase. Our online sales and exports jointly contribute to 20% of our sales.
Synergyzer: Does Jafferjees plan expanding into other leather based products such as apparel? 
Mr. Quettawala: The leather industry has 3 different categories; apparel, shoes and leather accessories. We experimented in apparel a long time back, but decided to stick to our accessories line, since it's a different ball game, requiring a different set of expertise and skill. So for the time being, we will continue to build on our current strengths and maintain the quality that we are proud of.
Synergyzer: Has the brand considered franchising? 
Mr. Quettawala: A number of people have shown interest in licensing rights for the Jafferjees brand. We will definitely consider it if we are sure that the franchise set up is able to provide the same kind of customer service that we have built our brand on.