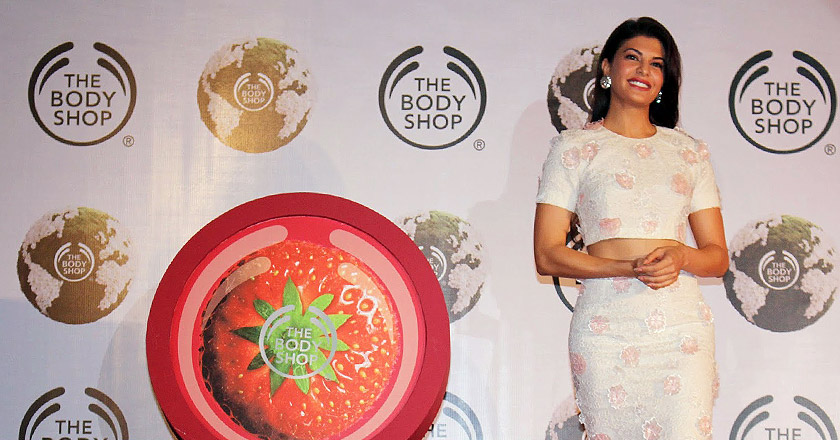 42 views
One of Bollywood's most promising divas, Jacqueline Fernandes, has been hired by the internationally renowned beauty care brand, Body Shop.
Jacqueline will be the face of Body Shop India's natural product range.
According to the official press release, Body Shop's Managing Director – David Smith believes that Jacqueline exemplifies Body Shop's ideology of 'Business as a Force for Good'.
Body Shop currently has 115 stores across 40 cities in India. Taking a safe path like all other beauty brands operating in India, Body Shop too has turned towards the power Bollywood actresses hold over the Indian crowd.
Speaking about her new role as the face of the brand, Jacqueline said,
"It`s a dream come true and an absolute pleasure to be the face of this inspiring natural and ethical beauty brand. I am totally addicted to The Body Shop products – which are perfect for Indian women and men. I love the fact that The Body Shop offers amazing ingredient-led ranges and my personal favorites are Strawberry body butter which is a must-have for me this season as I can smell the refreshing scent for hours afterwards, Tea Tree oil that keeps my skin blemishes-free and for my hair, I always trust and use The Body Shop`s Rainforest Coconut hair oil I am truly honored to be a part of the brand in India and I look forward to all the great work we will be doing together and meeting fellow The Body Shop fans."
The former Miss Srilanka is also endorsing a Pakistani based beauty brand, Skin Care which truth be told is as unknown and infamous as she was a few years back.
Now why did she sign for two brands who are opposite in price, quality and range is beyond our reasoning.