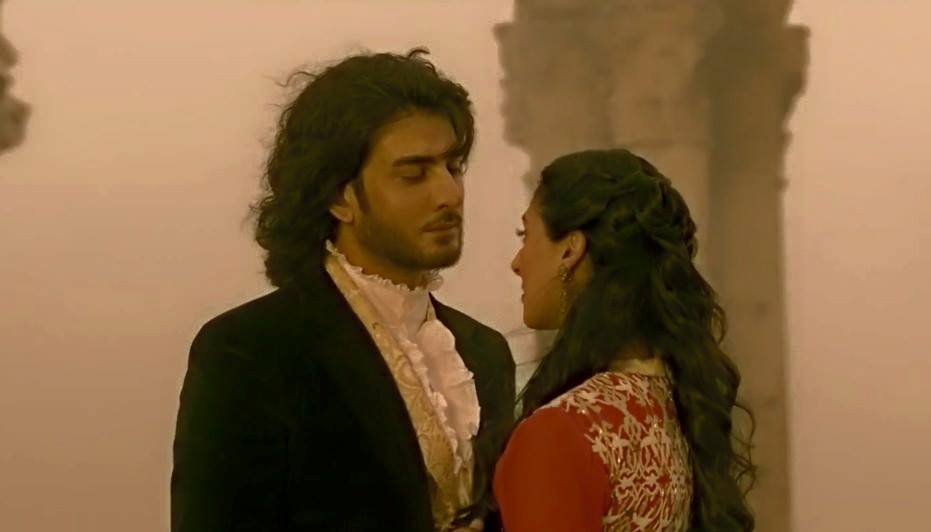 Starring our very own chocolate hero, Imran Abbas and the Indian fashionista, Pernia Qureshi, Janisaar is a story about a revolutionary dancer, set in the year 1877, 20 years after the first Indian Independence war. Abbas plays the part of Ameer, a prince brought up in England, while Qureshi debuts as Noor, the beautiful dancer.
Read more: Imran Abbas' Jaanisaar: Official Trailer Revealed
The movie marks the comeback of the director, Muzaffar Ali, whose previous hit period drama film, Umrao Jaan, released almost three decades ago.
However, with Abbas' Bollywood debut failure, Creature 3D and the stunning lack of chemistry between the leads in the movie song, Champayi Rang Yaar Aa Jaye, released recently, it seems like Janisaar will be quite the non-achiever.
Watch the song below:
[dailymotion id="x2yrbqx" align="center" mode="normal" autoplay="no"]
The song, Champayi Rang Yaar Aa Jaye, based on the renowned ghazal, by the legendary poet, Wajid Ali Shah, starts off with Abbas giving credits to the poet and quoting the first couple of verses and moves on to Shreya Goshal crooning the ghazal.
Sung alongside with Ustad Shafqat Ali Khan, while the song itself is not bad, the blatant lack of chemistry on both the lead actors part makes the effort fall short.
Read more: Imran Abbas' Jaanisaar Music Album Launched
Pernia looks beautiful in the song, the costumes are on point with the era and the locations are quite scenic, however, again, the romance between the leads fails to capture the emotions required for such a soulful number.
With Dharma Production's Brothers releasing on Indian Independence Day, Muzaffar Ali had to pre-pone his movie's release.
Jaanisaar is now slated to release on 7th August 2015.