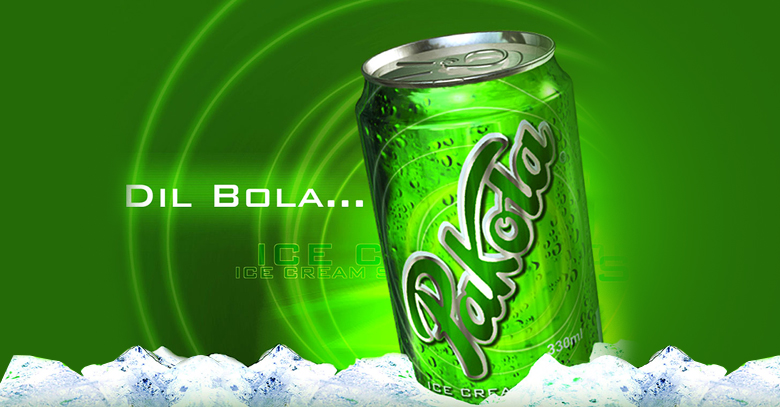 By Saira Hussain
Pakola – the ultimate bright green drink is definitely a proud representation of Pakistan on local and global fronts.
Launched on 14 August 1950, even Pakola's birthday coincides with that of Pakistan. The popular tagline 'Dil Bola Pakola' still make our hearts go patriotic. The unique flavor of Pakola will take you for a ride across Pakistan especially if one gets a chance to drink it abroad.
Even today Pakola holds its irreplaceable equity with the Pakistanis within and outside the country. During the initial years Pakola had to struggle to find a market for itself since it was all packed with renowned soft-drinks such as 7-Up and Coca-Cola.
Other than the super-hit Pakola Ice Cream Soda, the brand also offers a few other flavors such as fresh lime, lychee, orange and raspberry.
After striving through the struggling period, the drink soon became quite popular with tourists who used to horde the markets of Lahore, Peshawar and the beaches of Karachi in the early and mid-70s.Most of these tourists were young Europeans and Americans.
In the year 2005, Pakola decided to enter in the product category of flavored milk. Pakola milk is available in tetra-paks in plain and four exciting flavors: Mango, Ice cream Soda, Pinacolada and Rose. The brand acquired the royal dairy plant situated on super highway near Karachi city.
Pakola milk was warmly welcomed by customers across the nation