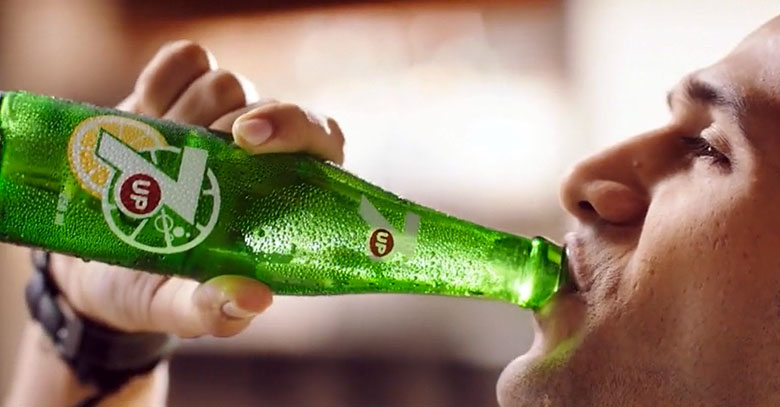 7up Pakistan launched a new ad that shows how well 7up fits with food.
Titled "Manalo Food ka Love with 7up", the campaign was created by BBDO Pakistan that shows the delicate, yet important relationship that 7up has with food.
The humorous jingle, catchy tagline and impressive direction has managed to spur the audience's attention, associating 7up with food that helps them digest it.
7up launched their 'Love for Food' campaign after Sprite came out with their campaign launched their 'Man ki Maan' campaign previously that showed the independence of its consumers, making Sprite the right choice.  The combined flavor of Sprite in combination with spicy food consumption was a spectacular hit.
Earlier, Sprite came up with Mika Singh's Song 'Mirch Masala' to show the sharp taste of the beverage.
7up promotes the sweet relationship, spreading love in ad that people while eating food, with complements of the light soda beverage.
The TVC directly targets the audience's thought process that transparent, fizzy drink are a good complement to a person's meal and that it also helps in digesting food.
The white soda is popular in the older segment. However, with its latest TVC, 7up is looking forward to change that impression by taking up youngsters and associating the drink to alter the perception of the consumers.
Bigger players in the market like Pepsi is involved into Cricket while Coke has strong association  with 'happiness.
That leaves 7up to promote 'love for food'.