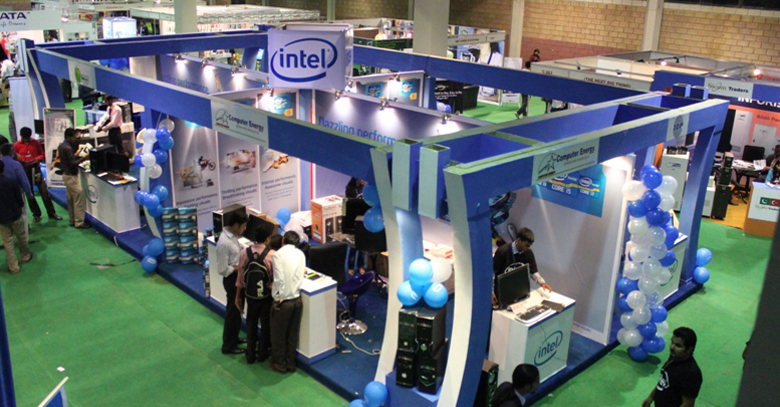 The 13th edition of 'Information Technology Commerce Network' (ITCN) Asia is all set to be held in Expo Centre, Karachi from October 8 to 10, 2013.
Ever since its inception in 2001, ITCN Asia is considered to be a credible source for IT & Telecom exhibition in the region. Some of the most prominent brands in the world showcase their state of the art products and services in the event.
This enables the users to get to know the finest solutions to their problems all under one roof.
Over the years, ITCN Asia has grown from a country-based event to a more prominent regional-based event. The 13th edition this year is reported to being around 1200 executives from different industry sectors from all across the business world including; Telecom, Information Technology, Software houses, networking and so on.
This exhibition creates a platform for companies to push forth new technologies and strengthen existing relations with customers and vendors.
Last year, the international fair attracted participants from over 15 countries, including Bangladesh, China, India, Ireland, Korea, Lebanon, Middle East, Nepal, Singapore, Sweden, the UK and US. Ecommerce Gateway Pakistan organized the three-day fair.
ITCN Asia Exhibitions & Conferences assuredly have been playing a more pivotal role in building the image of Pakistan on the world IT Map, bringing in huge foreign and local investments to Pakistan.
Karachi, the chief metropolis and business center of the country, has been surrounded by controversies and security lapses in the past. However, events of such magnitude not only help rebuild the scarred image of the city but also the nation as a whole.