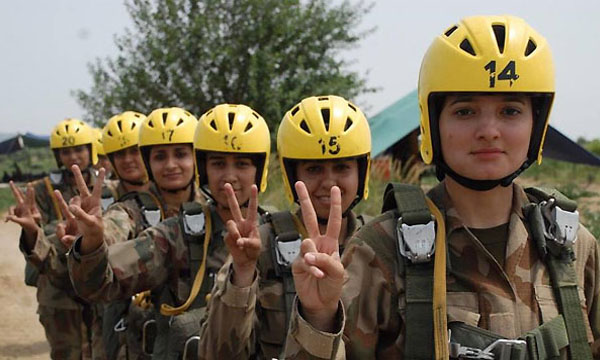 To honor the hard work of the heroic women serving in the Pakistan Army, the Inter Services Public Relations (ISPR) has released a video "Sister in Arms" in regard of the upcoming Defense Day.
Revealing their inspirational tales of audacity, the fearless females of the army truly own the nation and safeguard its territories for us.
Watch: Bollywood Musicians Pay Tribute to the Peshawar Attack Victims
Watch the ISPR's video, paying a warm tribute to the honorable ladies in green uniform.
[fb_embed_post href="https://www.facebook.com/ThePakArmy/videos/520291734786801/?__mref=message_bubble/" width="550″/]
From busting terrorists to defusing bombs, the selfless army women look death in the eye everyday in love for Pakistan's peace and prosperity.
Read more: Pakistani Student Awarded Bronze Medal at Microsoft Office World Championship
We pay these gallant ladies our heartiest respect and admiration!