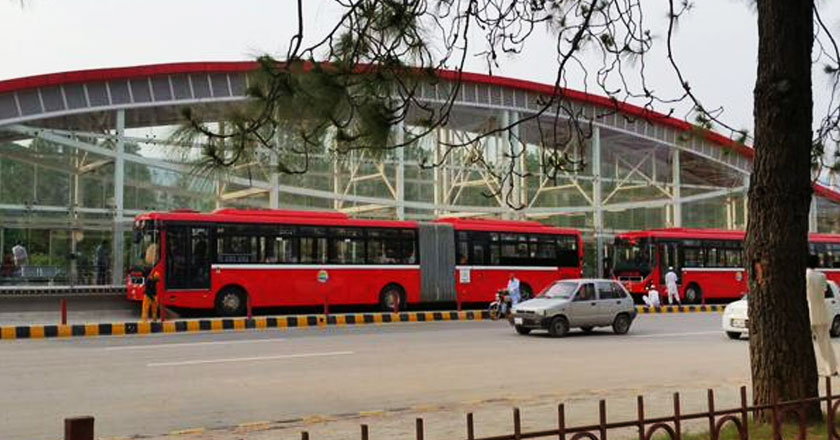 After the success of the state-of-the-art, modern-day transport in Lahore, the 44.8 billion rupees project of Metro Bus Service hits the twin cities of Islamabad and Rawalpindi. 
With this mighty benchmark achieved for Punjab's two other popular cities, the Prime Minister Nawaz Sharif will unveil the grand Islamabad-Pindi Metro Bus at the inauguration ceremony today at the Jinnah Convention Centre.
A large number of parliamentarians, federal ministers and envoys have been invited by the of Punjab's Chief Minister, Shahbaz Sharif to attend the ceremony.
A fleet of 60 buses along with an exclusive signal-free roadway has been devoted for the transport via the Metro Bus between Islamabad Secretariat to Saddar Rawalpindi
Around 14 metro bus terminals have been constructed in Islamabad whilst 10 stations have been erected in Rawalpindi.
A charge of PKR 20 has been announced for 20 km travelling.
The project has been claimed to banish the transportation issues caused by adequate traveling facilities and ease those who frequently shuffle between the two cities.
It has been estimated that around the new Metro Bus Service will enable trouble-free transportation for around 1050 commuters, daily.
Even amidst delays, that have been credited to the delays by sits-ins of Pakistan Tehreek-e-Insaf and Pakistan Awami Tehreek, the project was completed as per the deadline as a gift to the residents of Islamabad and Rawalpindi by the Prime Minister.