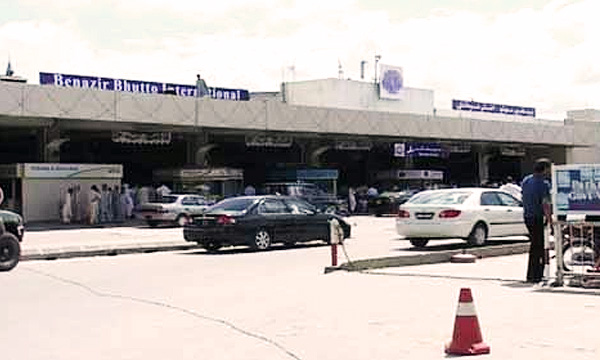 The Benazir Bhutto International Airport in Islamabad is now the 9th worst airport in the world, according to a 2015 list of the world's worst airports. This can be considered an improvement, as the airport has dropped down from its place on the list last year as the worst airport in the world.
In 2014, Islamabad's airport was at the top of the list, it has now been replaced by Nigeria's Port Harcourt International Airport – also characterized as the world's most corrupt airport.
This comprehensive list comes from a website – 'Guide to Sleeping at Airports' – and is based on the public opinions of those who have experienced what these airports have to offer. These travelers are asked to rate their experiences of airports according to the kind of services that are available to them, as well as how organized, clean and comfortable their stay – however brief or lengthy – has been.
Other airports that have made the list for 2015 include King Abdulaziz airport in Jeddah, which placed at the third rank. At the fourth rank was the airport In Kathmandu, while Tashkent and Kabul's airports ranked at fifth and seventh respectively.
On the website, it is evident that more than the quality of facilities and services available at airports, it is the airport staff and security's corruption that seems to be the more popular and fairly common complaint among travelers.
However, it is undeniable that Benazir Bhutto International Airport's improvement in ranking is likely due to the recent changes and improvements brought about. Renovation and enhancement of the design of the business-class lounge, the concourse hall, terminal building are car park are the most notable changes, as well as the construction of a fast track building.
Perhaps with a little more improvement and care, the capital city's airport may eventually be taken completely off the list by 2016.