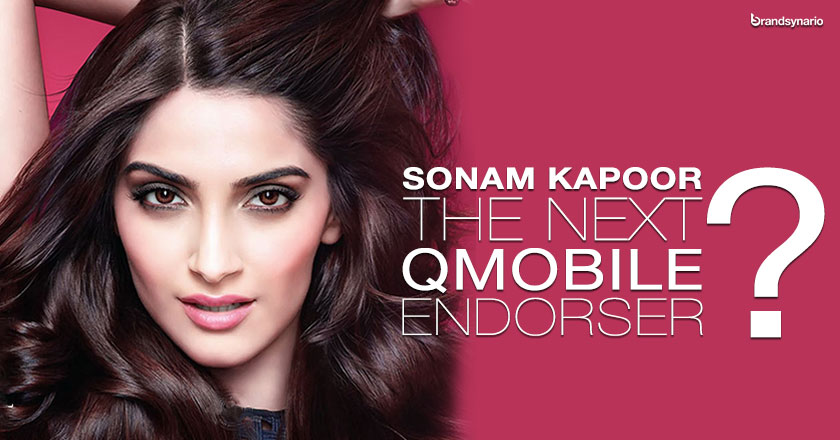 The sizzling hot diva of Bollywood, Sonam Kapoor is rumoured to be the next face of Pakistan's leading smartphone brand, Qmobile.
If truth be told, Qmobile is the most perfect example of a brand that just can't have enough of celebrity endorsements. After Kareena Kapoor and Arjun Kapoor, the rumour says it's time for another 'Kapoor' to join the Qmobile league of endorsers.
If true, the brand is once again going for a ravishing Bollywood beauty, Sonam Kapoor.
The 29 year old beauty who is known for her sunny disposition and spot-on style statemens is an active endorser for many technology brands including Oppo Mobile, Spice Mobile and Electrolux in India.
For Qmobile, the timings couldn't have been better as currently, the actress is in the news because of her upcoming romantic comedy movie – Khoobsurat, opposite Pakistan's very own hunk, Fawad Afzal Khan.
Before we raise our hopes too high for Qmobile, it's time to remember the 'Angeline Jolie' saga that unfortuantely, ended nowhere.
Do You Think Sonam is a Good Choice to Endorse a Pakistani Smartphone Brand? Share your views in the comments below.