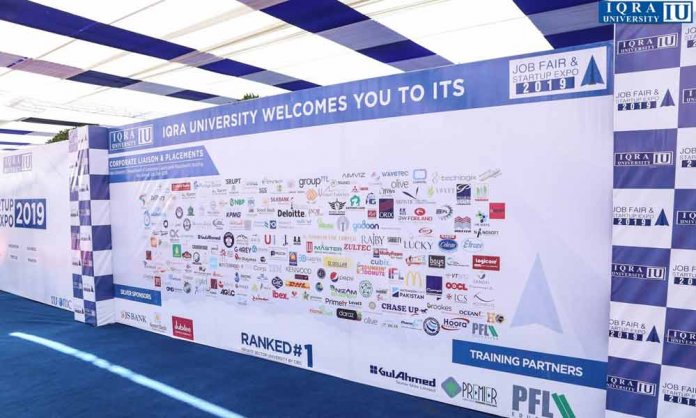 Job Fair has always been a stamp of excellence and innovation from Iqra University for its students. The university is keen on placing its students in positions worth their education, skills, and persona. In times of economic constricts, Iqra University managed to pull in 300 national and international companies which then offered 3000 placement opportunities.
The busy day was full of motion in all corners of the Job Fair. Students were interacting with numerous recruiters and HR representatives from different companies. PSO, Standard Chartered Bank, SGS, Deloitte, Sanofi, Group M, and Avery Dennison, were some of the big names from the corporate world that participated and conducted placement interviews for the students of Iqra University.
Students were seen lining up to present themselves in the best manner. Giving students a platform like this can help them not only attain jobs but give them a firsthand look at what it's like working for a multinational. For the students sheer courage it takes from some of these students to sell their skill set is a unique experience of its own.
Perchance the graduate was not offered a job, they still learned and experienced a great deal that will be beneficial towards their professional growth.
The event was graced by numerous business, corporate and political personalities. Ministers showed up as well and support this platform to further its growth.
Muhammad Bux Khan Mahar, the Minister of sport for the Sindh government, talked briefly about the Bilawal program, an initiative to boost sports at the grassroots level across schools in Sindh.
Apart from the sports minister, Saeed Ghani, Syed Mumtaz Ali Shah and Syed Nasir Hussain Shah were the other ministers that came to promote and support IU's Job Fair.
One could see students were giving interviews while the recruiters were engaging in giving constructive feedback.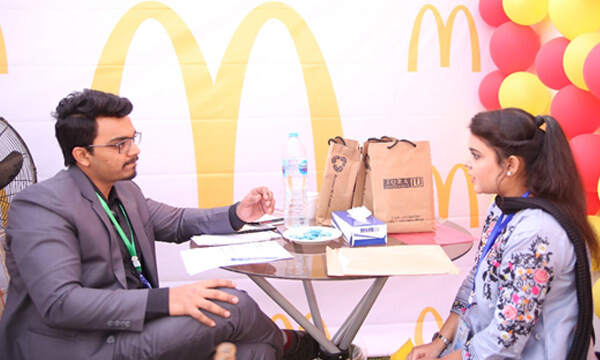 Approximately 1200 to 2000 graduates attended the Job Fair 2019. The recruiting companies which were present in the Job Fair had more than 2000 vacancies available. This meant that each candidate had a good chance of landing a job through Iqra University's Job Fair 2019.
All the students had to do was to meet employers, engage in productive interviews and secure their dream jobs.
Job Fair was followed by the Startup Expo. The aim of this expo was to ignite the entrepreneurial spark in Iqra University students.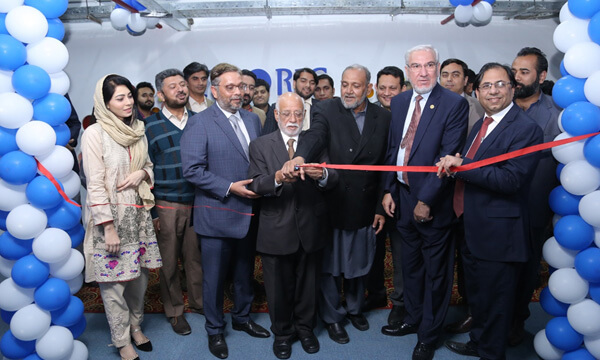 The Startup Expo was diverse with engineering, business and AIFD students showcasing their creations.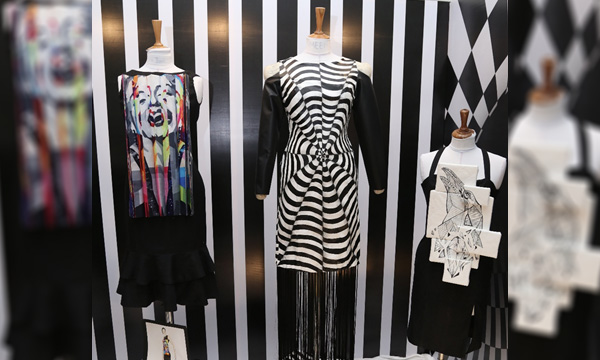 Overall, it was a productive day for students. Not only did it allow them to interact with market leaders but it allowed them to use what they have learned in the classrooms. Events like these help groom the mass youth members of our society and allow them to explore themselves.
Iqra University has always invested heaps back into the students, they boast grandeur infrastructure, classes, and faculty. Yet, it is the aim of Iqra University to innovate new methods to further grow their talent and help their graduates move towards the next phase in their lives.
For further information visit: https://iqra.edu.pk/