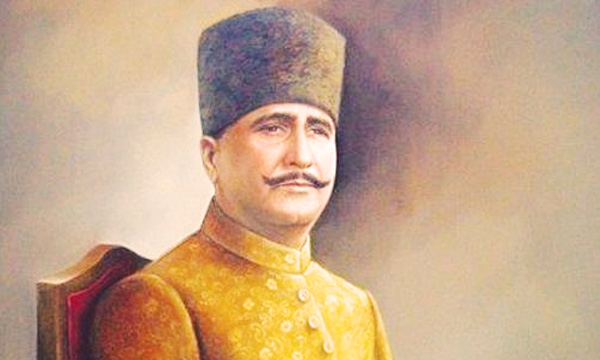 Today marks the 138th anniversary of the greatest poet and philosopher of all times, Allama Muhammad Iqbal. Special programs are organized in different parts of Pakistan across all the provinces while exclusive editions are published by different newspapers to pay tribute to the scholar, philosopher, writer and Poet of the East.
Iqbal Day is being celebrated with extreme valor and enthusiasm all across Pakistan. A special ceremony is to be held at the Aiwan—e- Sadr today as part of the birth anniversary of the poet while President Mamnoon Hussain is to preside over the ceremony.
Different radio stations and television channels have prepared various shows to highlight events from Allama Iqbal's life that left an eternal mark in Pakistan's history.
Read more: Remembering the Poet of the East: 22 Rare Images from History
Morning shows, such as Subah Saveray Samaa K Saath on Samaa TV have planned a special 'ghazal day special' in honor of Iqbal Day.
Geo Entertainment is delivering Kalam-e-Iqbal at different intervals during the routine telecast consisting of snapshots from the time of partition and showcasing images of soldiers who received Nishan-e- Haider.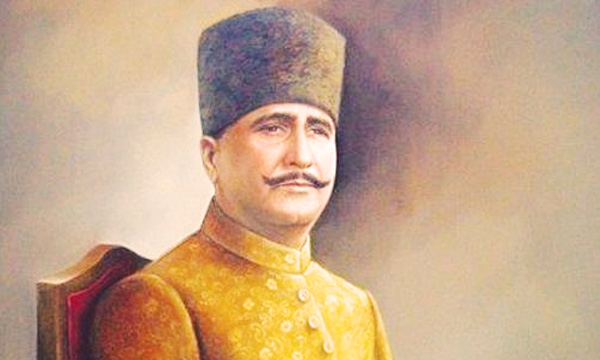 Scholars are to highlight the vision of Allama Muhammad Iqbal who laid the foundation stone of the Pakistan Movement and how he provided Muslims of the Sub-Continent a guidance towards the development of a democratic state. In addition, 'Kalaam-e-Iqbal' are to be delivered as well.
As reported by Samaa, a magnificent 'Change of Guards' ceremonial service occurred at the tomb of 'The National Poet'.
A flamboyant display by sailors of Pakistan Navy held the duty of guarding the tomb who marched the tunes and took positions at mausoleum's four corners.
A 'Karyan-e-Iqbal' including 200 employees of Allama Iqbal Open University visited the Dr. Allama Muhammad Iqbal mausoleum to offer Fateha and lay the wreath. Pakistan Academy of Letters will also arrange a special function for Iqbal Day.
Read more: Iqbal Day Nov 9: KPK Govt Announces Public Holiday
Prominent poets, intellectuals, and literary scholars are to pay tribute to the National Poet while eminent singers will display their work as well.
The Iqbal Day celebrations will be graced by different Government dignitaries, academics, foreign diplomats and scholars of Iqbaliyat.
Minister for Federal Education and Professional Training, Muhammad Baligh Ur Rehman, Chairman HEC Dr. Mukhtar Ahmed along with Chairperson Zafar Ali Khan, Executive Director National Vocational and Dr. Zahid Munir Amir will also address the gathering.
Also Read: Iqbal Day Nov 9 Public Holiday Cancelled
According to Samaa, Quran Khawani is also to be held at mosques and the mausoleum of Allama Iqbal. The national flag will also be hoisted at different public edifices during the day.
In addition, a few Indian printers and publishers have also donated 123 books to Iqbal Manzil, the birthplace of Allama Iqbal, on Iqbaliyat as a tribute to the poet.
These Indian books have been added to over 4,200 books at Iqbal Manzil Library, Syed Riaz Hussain Naqvi, in charge of Iqbal Manzil added.
Sialkot Chambers of Commerce and Industry's Committee on Farogh-i-Iqbaliyat Chairman Shehzada Ibne Iqbal Syed stated that a cake cutting ceremony will also be held at the Iqbal Manzil today by the chamber.
A seminar on Allama Iqbal will also be held by the district administration and his philosophy of 'Khudi' at the Seerat Study Center in Cantonment area.
Different people such as students and their teachers will also visit Iqbal Manzil, where the recitation of 'Kalaam-e-Iqbal' along with speech contests will also be held.
An All Pakistan Mehfil-i-Mushaira will also be conducted at Anwar Club Auditorium tonight, DCO Dr Asif Tufail stated.
Read more: Iqbal Day November 9: To Be a Public Holiday or Not?
Stay tuned to Brandsynario for more updates!