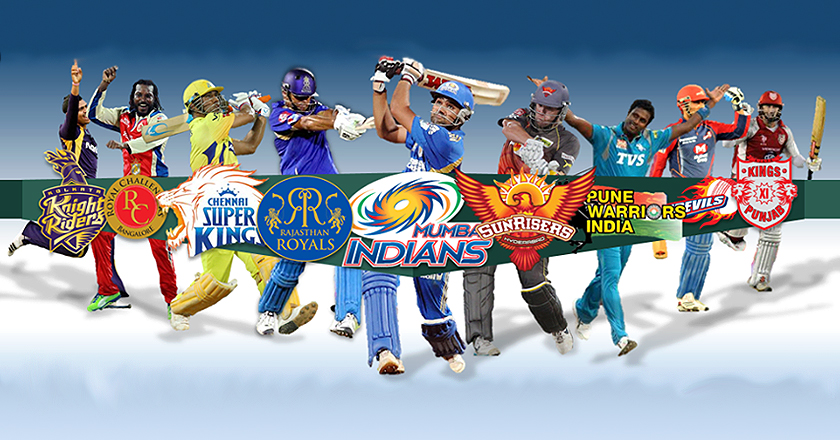 The 8th season of Indian Premiere League is making all cricket crazies stick to their TV sets irrespective of the country. Comprised of total 60 T20 matches, 56 group matches will be played to determine the teams moving on to the Play Off Week. The Play Off Week will consist of the Qualifier 1, Eliminator, Qualifier 2 and then the Final.
The IPL schedule will see mostly one match per day with exception of some dates. The scheduled matches which took to the stadium from 8th April will continue to the final that will be held on 24th May. That's nearly 7 weeks of exciting matches lined up for all of us to satisfy a bit of the never ending cricket obsession.
Franchises have retained their 123 players prior to moving into auction. Some players have been released from their teams with the biggest release done by Delhi Daredevils. Delhi Daredevils went for the overhaul of their team by releasing a staggering total of 13 players which includes Captain Kevin Pietersen and the duo of Murali Vijay and Dinesh Karthik.
Also the Royal Challengers released the most expensive IPL player Yuvraj Singh which had cost them INR 14 crore. But luck struck on Yuvraj's side as he was quickly bagged by the Delhi Daredevils for another record breaking amount of INR 16 crore. Kings XI Punjab also released Murali Karthik, Cheteshwar Pujara along with L Balaji.
67 players in total were auctioned off and an amount of INR 87.60 crores was recorded in the auction sum.
Without further ado, here is the schedule for our cricket hungry audience: