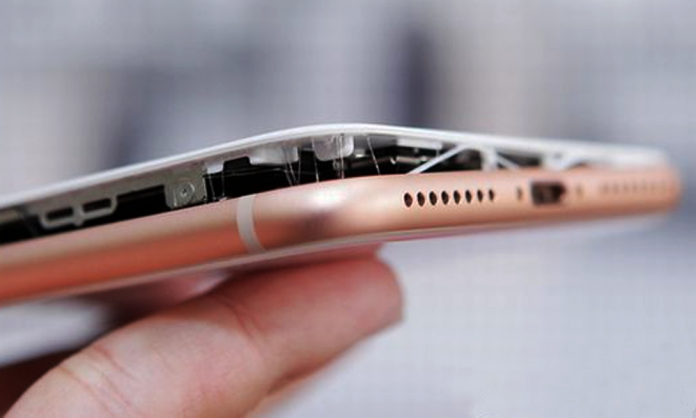 If you thought Samsung had a hard time while dealing with their bomb flagship, Galaxy Note 7, wait till you hear how Apple's iPhone 8 is cracking up!
Looks like iOS 11 features are not the only thing Apple copied from Android, faulty battery is also something the company 'borrowed' from its rival!
iPhone 8 users have been complaining about their phone's bodies cracking (opening) up while placing their sets in charge. The set seems to have a faulty battery problem.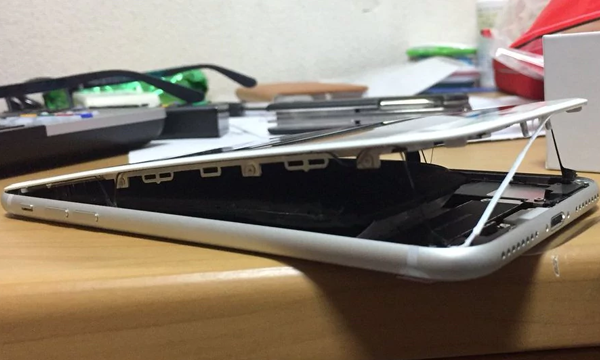 iPhoneが昨日より膨らんでる。
Apple、早く回収しにきて! pic.twitter.com/sRx6orgxi6

— まごころ (@Magokoro0511) September 25, 2017
According to a source, Taiwanese and Chinese media have reported that a woman's 64GB rose gold iPhone 8 Plus cracked open mid-charge. After putting the phone on charging, using the cable and adapter that came with it, the phone's screen began to bulge within three minutes and then completely separated from the rest of the body.
The issue occurred less than five days after she purchased the phone and has now been dispatched to Apple for analysis. More cases were then reported. At present, the issue appears to be isolated to a handful of phones, with the reports coming from Asia.
届いたiPhone8plus、開けたら既に膨らんでた pic.twitter.com/eX3XprSzqv

— まごころ (@Magokoro0511) September 24, 2017
Apple confirmed to Mirror Online that it is aware of the issue and is looking into it. For now, it's still not yet clear what caused the damage, but there is no evidence of overheating.
Rather, it appears that the batteries may have swelled due to the gases inside. The iPhone 8 features a new glass and aluminum design, an A11 "Bionic" chip and wireless charging.