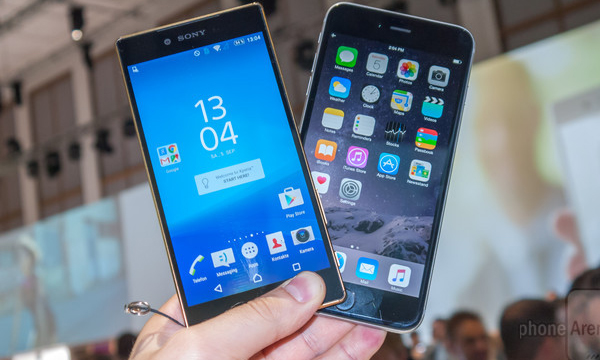 The growing competition of producing top quality smartphones among the leading brands brings something bigger and better for the users. The latest flagship phone of Apple's iPhone 6s Plus is in the market now and Sony has also announced its Xperia Z5 Premium phone in the Xperia Z5 series that will arrive on shelves in November 2015.
Following is the comparison between iPhone 6s Plus and its upcoming challenger handset Xperia Z5 Premium:
Design:
Both smartphones have almost equally classy and sleek design ranging 7.1mm to 7.3mm thinness. iPhone 6s Plus is slightly rounded and curved edged with an aluminum casing unlike the previous devices of the same family.
Sony Xperia Z5 Premium has been built on the traditional OmniBalance design but this time with a metallic (aluminum) frame and relatively flat edges than the previous Xperia phones.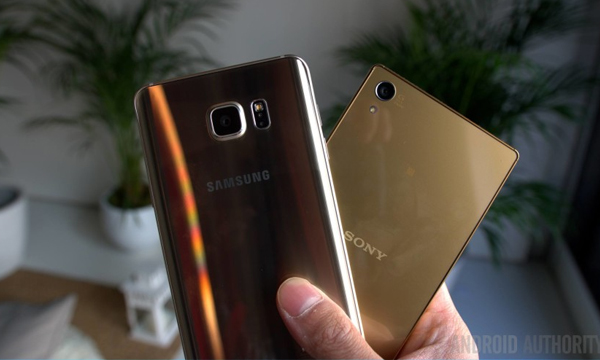 Display:
Both devices have the same 5.5 inches IPS display but with the sharper resolution, Xperia Z5 clearly outshines iPhone 6s Plus. The additional technologies added to this device makes it the first smartphone with 4K display, meaning a resolution of 3840 x 2160 pixels for a whopping 806ppi.
Camera:
On this front, Xperia Z5 beats iPhone 6s Plus with a higher megapixels margin as it offers a wonderful 23MP rear camera with super fast auto-focus and improved image stabilisation as compared to 12MP of the latter one. But when it comes to capture images via the front camera in low light, iPhone 6s Plus 5MP gives way better result with the help of its retina flash.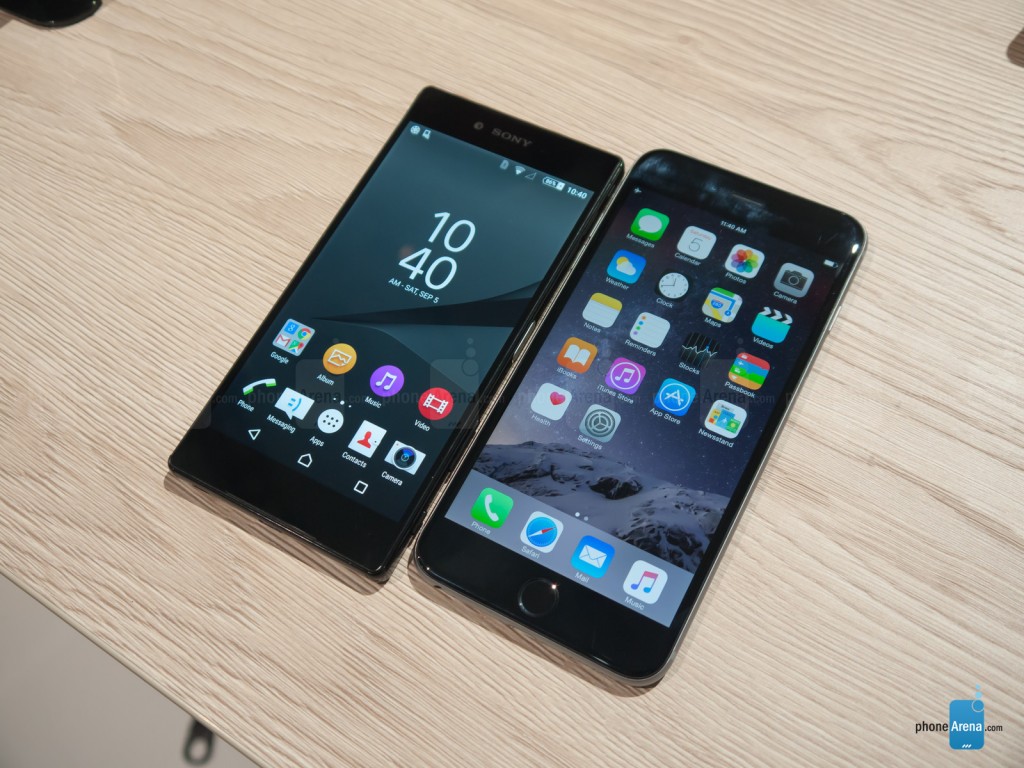 Water Resistivity:
One of the major quality of Sony Xperia Z5 Premium is that it has been designed as waterproof that makes it less vulnerable than iPhone 6s Plus.
Watch the video comparison here:
[iframe id="http://tune.pk/player/embed_player.php?vid=6268444&folder=&width=600&height=350&autoplay=no"]
RAM / Processor/ ROM (Internal Storage)
Xperia Z5 is equipped with 3GB RAM and 32 GB internal storage with 1.5 GHz Qualcomm Snapdragon 810 processor and also supports external memory (SD Card) upto 200 GB.
Contrary to Xperia, iPhone 6s Plus does not have storage expansion option and comes with three different storage options 16GB, 64GB and 128GB with 2 GHz dual core processor. The RAM specs have not been detailed.
Price:
The price of iPhone 6s Plus (128 GB) in USD is $1105 and approximately 108,500 PKR. Xperia Z5 price has not been confirmed yet, its expected price can be upto $1000 USD.
Written by Rehan Hashmi