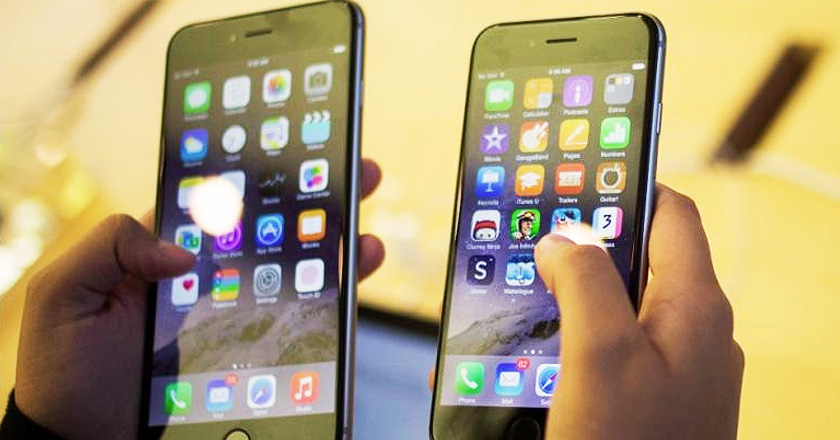 Apple fans rejoice! The next-gen iPhone will most probably launch in September… wait for it…this year. September 2015!
Ming-Chi Kuo of KGI securities is at it again, disclosing valuable Apple plans before their release. His reports in the past regarding Apple's undisclosed plans have been accurate as they could be about the iPhone, Apple Watch, Mac and iPad. He has some goodies stored for Apple fans this time too.
According to Ming-Chi Kuo, the next gen iPhone might either be named the iPhone 6s and iPhone 6s Plus or the duo of iPhone 7 and iPhone 7 Plus. The next-gen iPhone which will pack a number of interesting new features is supposed to launch in September 2015 at an unknown date as reported.
Both Tech news and UDN have reported that KGI disclosed that two new iPhone models will arrive in stores this year. These will be the 4.7-inch iPhone 6s and the 5.5 inch iPhone 6s Plus. The new iPhones are believed to enter mass-production in mid-August.
Another plan disclosed by Ming-Chi Kuo is the new color option of Rose Gold for the rumored iPhone 6s. This color will counterpart the same color found on the Gold Apple Watch editions.
Now for the tech savvy iPhone aficionados, we have news worth reading. The reported iPhone 6s models will boast a powerful and faster A9 chip. The RAM available will be 2GB LPDDR4 memory.
The camera crazy can take beautiful high-quality pics with a 12-megapixel primary camera. Unfortunately, no reports about the secondary camera have been recorded.
Force touch gesture will be sported by the new iPhones just like the new MacBook and Apple Watch. Also, an improved Touch ID fingerprint sensor will be added which will reportedly help accelerate Apple pay.
The build quality of the new iPhones is rumored to be rugged and stronger than the bendable iPhone 6. Another exciting news offers us the speculation that some of the soon to be launched 5.5 Inch iPhone 6s Plus units may feature a harder and stronger Sapphire glass screens. This will be possible if Apple avoids production issues.