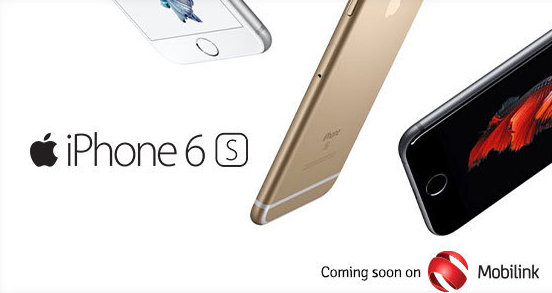 Following Ufone and Zong, the telecom giant Mobilink has too stepped up its game and has annoucned the pre-orders of iPhone 6s and iPhone 6s Plus.
Collaborating with Apple, the cellphones can be ordered before hand via Mobilink Business Centers as they go on sale across the country from November 13th, 2015.
What's more the price of 16 GB model of iPhone 6S has been marked at PKR 80,000 and iPhone 6S Plus will be available at Rs. 100,000 in the market.
Read more: Apple's iPhone 6S & 6S Plus: Specs, Official Release Date and Price
Earlier, Ufone  announced the launch of  iPhone 6 and iPhone 6 Plus with official warranty in collaboration with i2, the authorized dealer of Apple's iPhones. The mobile phones will be available on exclusive retail outlets.
Related: iPhone 6S & 6S+ to be Made Available in Pakistan by Ufone
Soon to join the bandwagon was Zong, who did not fall behind in the race this time around and  has announced the pre-ordering of the gadgets from November 6th 2015.
Details here: iPhone 6s and 6s Plus Zong Pre-Orders Announced
You can book Apple's latest iPhones via Mobilink here.