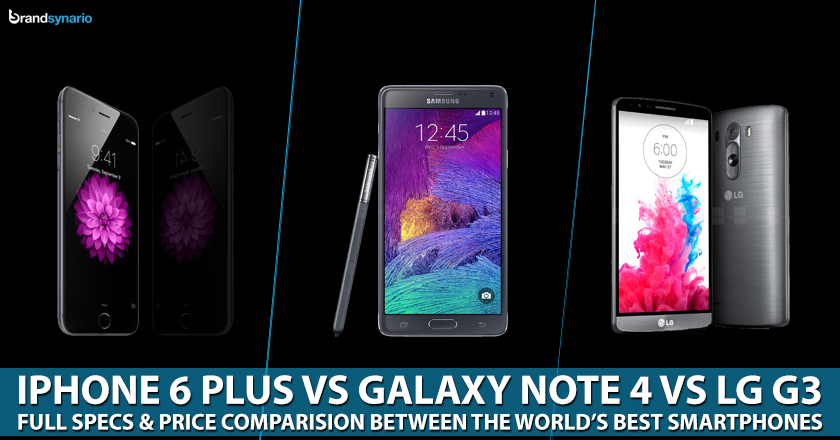 Amidst the rumours, speculations and the buzz, Apple has finally launched its latest flagship iPhone 6 and iPhone 6 plus.
The much anticipated flagship product from Apple is larger and thinner than its predecessors but as far as the specefications are concerned, unfortunately iPhone 6 doesn't provide anything new to its fans.
Check out the comparision between iPhone 6, Samsung Galaxy Note 4 & LG G3.
he comparison makes it all so clear – iPhone 6 plus does not even come close in the competition.
In fact to keep things in perspective; iPhone 6 and iPhone 6 plus launched Tuesday September 9th 2014 is comparable to LG Nexus 4 launched back in 2012.
So far, the response is not that overwhelming. Speculators believe that the USP of Apple as a brand (Innovation) has gone subtle. There advancement in their gadgets are only limited to expected changes. Bigger screen, better PPI screens and more screen.
Take a look at Apple's evolution over the time: