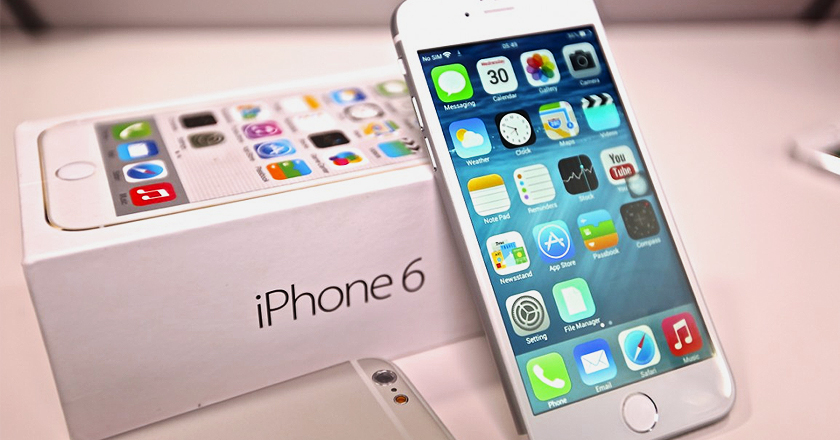 Apple's new iPhone, iPhone 6 recently acquired more than half of the overall iPhone sales in the United States in the first 30 days after its launch, according to a report published in India today.
A sales report released by the Consumer Intelligence Research Partners (CIRP) disclosed that almost 68 per cent of the entire iPhone sales was bagged by iPhone 6 in the first 30 days of its availability in US. However, the bigger iPhone 6 Plus accumulated between 23 and 24 per cent of the sales.
The statistics released from report makes it clear that iPhone 6 has been the most popular gadget in US, defeating the iPhone 6 Plus.
The increasing fame for iPhone 6 in US show that consumers give preference to small sized, handy devices unlike their Asian counterparts who desire bigger contrivances.
Moreover, there has been a sharp decline in the supply of iPhone 6 in US which consequently made iPhone 6 the frontrunner in the race of iPhone sales.
Meanwhile, new iPhones of Apple have also considerable popularity in India.

Together, both iPhone 6 and iPhone 6 Plus have already had some 21,000 pre-orders since 8th October, when Apple began the pre-bookings for these devices.
The iPhone 6 has been priced at Rs. 53,500 (16GB version), Rs. 62,500 (64GB version), and Rs. 71,500 (128GB version). The iPhone 6 Plus on the other hand is priced at Rs. 62,500 (16GB version), Rs. 71,500 (64GB version), and Rs. 80,500 (128GB version).